Buying used tools is a good way to avoid repeated expenses for equipment rentals for items you use regularly. Buying used doesn't have to mean that you compromise on quality or sacrifice functionality, however. You can find quality tools at a good price if you know what to look for when buying used. Keep this advice in mind as you weigh up your options for used tools.
Do Your Research
Before you start shopping, research the tools you are considering. Look into the reputation of different brands and which ones are known to be long-lasting and reliable. Shop around to get an idea of reasonable pricing for the items you're considering. Get to know the different features of different models and brands that are on your short list. Keep in mind that certain features that you consider important may be not included on older models of tools, so know which features are must-have for you, so you can narrow down your selection.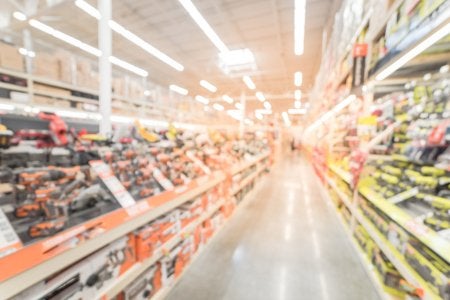 Inspect Before You Select
Before you purchase used tools, inspect them thoroughly. The most important things to look for are signs of damage that could impact the safety or usability of the tool. For instance, frayed cords, taped cords, or motor vents with burn marks can all indicate that the tool doesn't function safely. For motorized tools, turn them on and look for any signs of electrical issues or problems with the internal mechanism, such as smoke, sparks, or noises that seem too loud or inconsistent. Although replacement parts are easy to find for some tools, check to see if the tool you are considering has all of the pieces you will need. If it doesn't, factor the cost of replacement pieces into the price.
Tread Carefully with Cordless Tools
Used cordless tools are highly sought-after, especially since they can be so costly when they are new. However, batteries for cordless tools have a shelf life and will eventually lose their ability to be recharged. New rechargeable batteries can be expensive, and it's not usually possible to fully test a cordless tool battery before buying. To reduce the risk of any issues, stick to models that are no more than a few years old.
A Tool Shed offers a huge variety of used tools in San Jose that have been vetted by our team. To find out how to shop our selection of reliable used tools, please call (800) 286-6574.