When you are using a power drill to make a hole in a wooden surface, there are several steps that you can take to drill the perfect hole. To begin, drill on the front surface of the board until you can feel the bit of the drill piercing the back side of the wood. Next, flip the wood over and begin drilling over the pierced hole. The result will be a clear and crisp hole that is clean on both sides. For a closer look at the steps of drilling a clean hole, watch this video from Bob Vila.
If you are in need of power equipment rentals in Northern California, be sure to contact A Tool Shed . With six convenient locations across the Northern California area, we are conveniently located to serve you with all of your equipment and tool rental needs. For more information about the quality tools that await you at our six locations, call us today at (831) 359-4769. 
The building demolition process relies on a series of complex and carefully coordinated procedures in order to safely remove all remnants of a building. In order to successfully perform a building demolition, a contractor must use the correct tools and equipment . By choosing the proper equipment for the demolition process, a contractor can ensure that the job is completed to the highest safety standards. Let's take a look inside how the building demolition process works.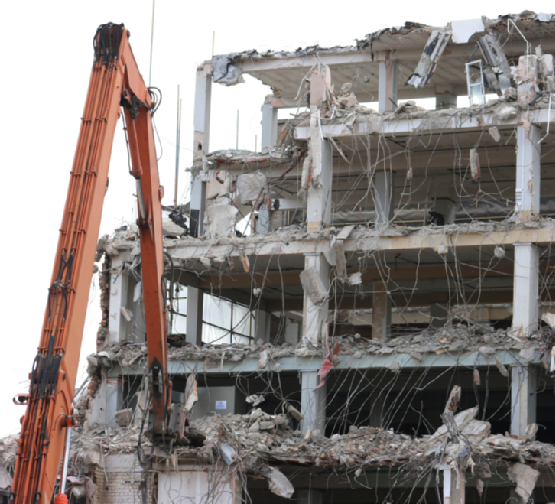 Drill Dynamite Holes
The first step of building demolition is to locate and drill all of the holes that will be used during the procedure. In order to demolish a building, a contractor must carefully place dynamite throughout the structure. Typically, the dynamite is placed in a vertical pattern along the support structures of the building. By placing dynamite in the correct areas, the contractor can make sure that the demolition goes smoothly.
Insert and Cap Dynamite
The next step of building demolition is to insert and cap all of the dynamite that will be used during the process. Each drilled hole contains enough space for a stick of dynamite and its cap. Each stick of dynamite is linked to a single detonator cable, which is responsible for initiating the blast.
Detonate the Dynamite
Once the dynamite and detonator cable have been safely secured, it will be time to demolish the building. A person known as a blaster will take the steps needed to detonate the cable. As the cable detonates the dynamite, the building will collapse in a series of timed explosions.
If you are in need of equipment for a demolition project, be sure to contact A Tool Shed . Our tool rental and equipment rental company provides six locations in Northern California with a terrific range of supplies and services for a variety of tasks. To learn more about how we can assist you with your next building demolition, give us a call at (831) 359-4769.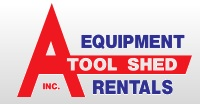 For nearly seven decades, A Tool Shed has been providing customers in the Bay Area with quality tool rental services and excellent savings. We offer a wide selection of rental tools that will assist you in completing any job, from repairing your kitchen sink to installing a decorative fence around your yard. No matter what home improvement project you have planned, our team of equipment rental specialists can help you find the proper equipment and tools for the job and advise you on the best way to utilize those items to achieve your goal. Since customer service is something that we place a lot of emphasis on, we always guarantee that your equipment is conveniently delivered to your home or work site when you need it.
A Tool Shed is recognized by a number of associations around the country, including the American Rental Association and the Far West Equipment Dealers Association. We like to think that our accolades and our history of always satisfying the customer are two of the main reasons why we've been able to expand our venture to include six Northern California stores. To learn more about our tool rental and equipment rental services in the Bay Area and Northern California, call A Tool Shed at (831) 359-4769.
Recently, Trevor from Troop 325 contacted us to ask if we could help him out by donating some equipment for his Eagle Project. We were happy to donate our equipment to assist him in completing his project, which included restoring the Saratoga Woods Community Swim Club's flagpole. He removed the cracked concrete flagpole base, installed a new steel flagpole mount in new concrete and sanded and painted the existing flagpole.
Thanks for letting us be part of this project. Way to go, Trevor!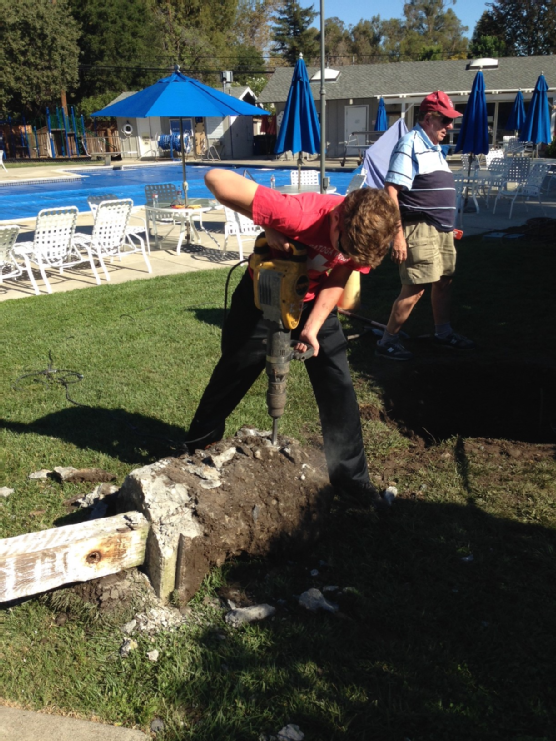 Is it time for your kitchen to receive a much needed makeover? One of the easiest and most effective ways to breathe new life into this important space is to install new kitchen countertops. You can count on A Tool Shed to provide you with all of the tools and equipment you need to complete the job. Here are our tips for choosing new kitchen countertops.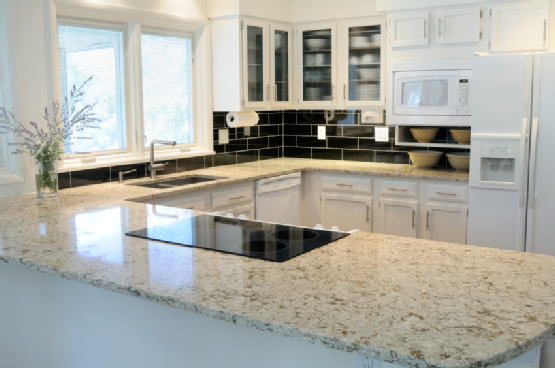 Carefully Research Your Options
When it comes to selecting the right materials for your kitchen countertops, it's important to make a well-informed decision. Be sure to research your options, which will likely include natural stone such as marble or granite, engineered stone, laminate, metal, or wood. Each material offers its own aesthetic and practical advantages and will require different installation approaches as well as different tools from an equipment rental company.
Consider Your Family's Lifestyle
Another important consideration to make when choosing new kitchen countertops is your family's lifestyle. If you and your loved ones cook frequently, then be sure to select a material that will withstand heat, scratches, and moisture well. The best performers tend to be natural stone and engineered stone, while laminate is one of the more delicate options.
Add Drama with Decorative Edges
No matter what material you choose, you can give your countertops an extra boost of style with decorative edges. Laminate Formica and concrete countertops are easy to manipulate using the right saws and chisels from your San Jose tool rental company, which will also be able to provide you with the protective gear you will need to wear when preparing the materials.
Once you've selected the perfect materials to use to create your countertops, be sure to visit A Tool Shed Equipment Rentals in San Jose to acquire the right tools for the project. We carry a wide range of equipment and tools that can make any home improvement project a much easier task to carry out. Call us at (831) 359-4769 to find out what's waiting for you at each of our Northern California equipment rental locations.