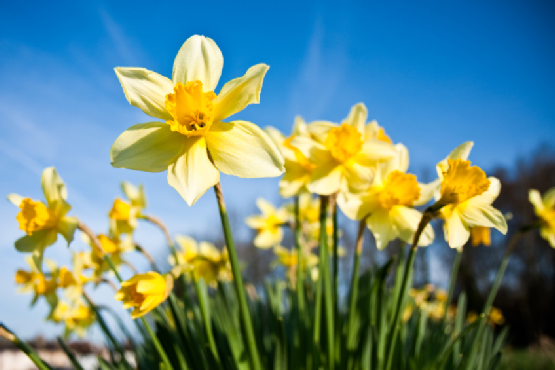 With temperatures warming up in the San Jose area, it's time to start getting your garden ready for the planting season ahead. Head to your local San Jose garden tool provider , and follow these tips for preparing a healthy and beautiful backyard garden:
Start Composting Organic, natural, and rich in nutrients, compost is a gardener's best friend. While you can buy ready-made compost at a home and garden store, making it yourself will allow you to dispose of discarded food and yard waste without filling up your trash bins. Simply set up an old barrel or trash can in a flat area, poke some holes in it for ventilation, and install some fencing to keep critters away. You'll have an eco-friendly way to dispose of organic waste, and a highly effective fertilizer when it comes time to plant your seedlings.
Get Your Tools Ready Before you can do any actual gardening, you will need to get the tools. Set up a work area in your garage or shed and gather up your garden tools . Using an abrasive pad, clean off any rust or corrosion that may have built up over the past months. You may also want to put a coat of light oil on metal parts to protect them from rust and keep them sharp. Finally, head to a garden tool rental and sales facility and pick out any tools you'll need.
Prepare Your Soil When you're almost ready to start planting, you'll need to break up and aerate your soil. A garden shovel, hoe, and garden rake will do for smaller plots, but if you're plotting a large garden, you may need the help of a tiller to do the job. Once your soil is thoroughly tilled, you're ready for the planting season ahead!
At A Tool Shed Equipment Rentals, we rent and sell new and used garden equipment for gardeners throughout the San Jose area. Visit one of our six area locations to browse our wide selection. To talk to one of our friendly representatives about your equipment rental options, call us today at (831) 359-4769.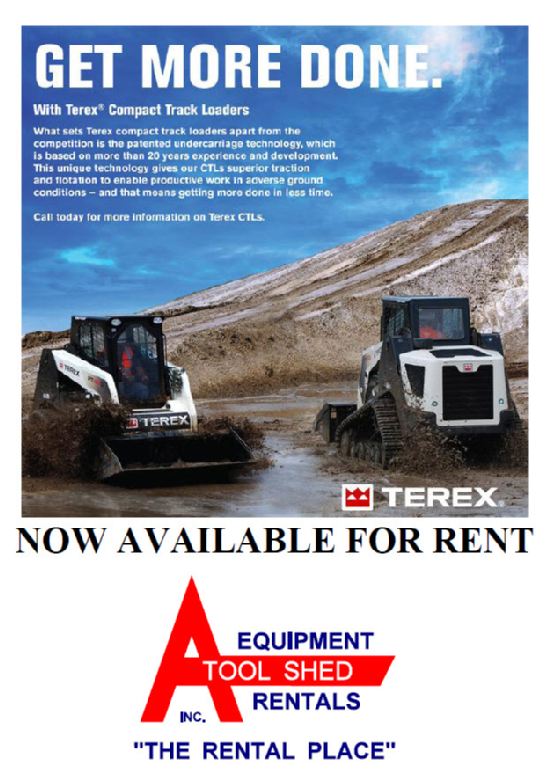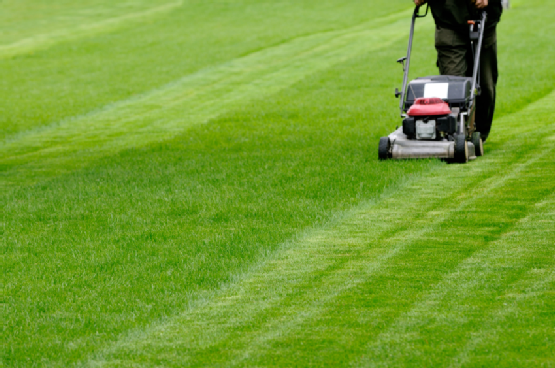 Springtime g ardening is a hobby of many earth-friendly Northern Californians. If you are one of them, check out these resources for some tips that will help you get the most out of the upcoming planting season.
For access to rental tools and equipment that can help you help your garden thrive this spring, visit one of A Tool Shed's six San Jose area locations or call (831) 359-4769.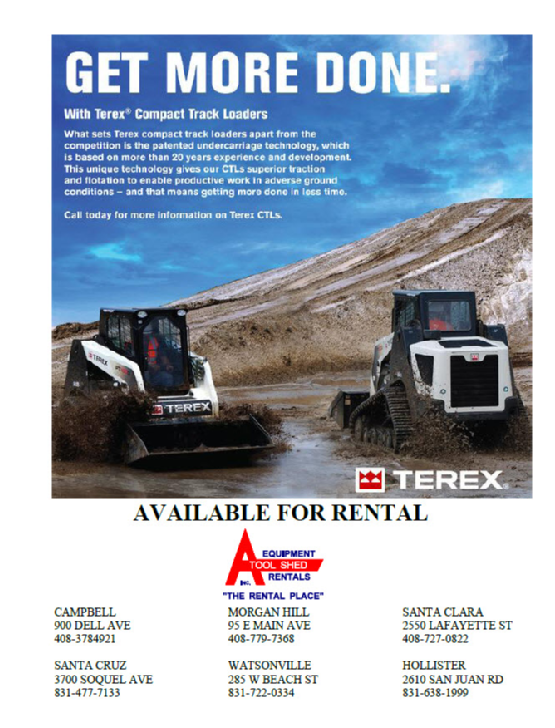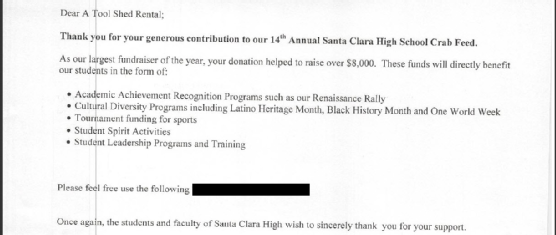 Firewood is a key element to keeping warm during winter and early spring the natural way. If you are looking for advice on storing your firewood outdoors in a manner that will keep it perpetually dry and ready for use, then this helpful video clip was made for you.
A pallet or other elevated surface is necessary for homeowners who wish to keep their firewood dry and free of mold growth in the midst of Northern California rain. To rent equipment necessary for properly stacking your firewood, visit A Tool Shed in San Jose. To find out which of our six prime locations is nearest you, call (831) 359-4769.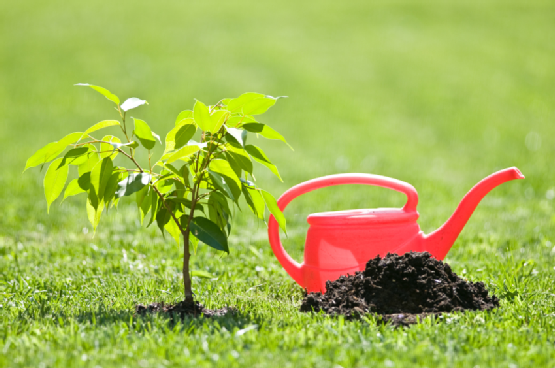 Even though residents of the San Jose area are not subject to the harsh winters that people living in many parts of the country must endure, spring in Northern California is still an exciting time. Trees that have lain dormant for months regrow their leaves, and wildflowers sprout up everywhere from the roadside to residential backyards. If you do any gardening or lawn maintenance during spring and summer, the following tools can help you get your property ready for a successful planting season.
Rake A great first step to take toward preparing your garden for spring is to run a rake across its entire surface area. This is easy, it won't take long, and it will make you feel accomplished, giving you the motivation you need to carry out other spring planting preparation tasks. You may be surprised at the volume of dead leaves and other winter debris items that has accumulated in your lawn and garden area this past winter.
Weed Eater Once you have cleared off the loose debris on your lawn, it is time to attack young weed growth before it gets severe enough to interfere with your planting efforts. The easiest and most effective way to go about doing this is with a piece of equipment called a weed eater.
Tiller Weeds are not the only threat to your planting efforts lurking in your lawn this winter. You can bet that thousands of insects have burrowed in your soil to avoid chilly temperatures they would be exposed to above ground. By tilling your lawn, you can force them to the surface, eliminating several pest populations and limiting the mating results of others.
Pressure Washer Working in a yard dotted with bird droppings and dirt-speckled trellises is less fulfilling than working in a yard that looks and feels pristine. Invest in a pressure washer to efficiently and thoroughly clean up the dirt and droppings that have accumulated on your garden's fixtures over the past several months.
At A Tool Shed in Northern California, you can find all of the rental equipment you need to prepare your yard for a thriving spring growing season. With six convenient locations in San Jose and its surrounding communities, you shouldn't have to go very far to check out one of our well-equipped showrooms. To speak with a courteous and knowledgeable member of our equipment sales and rental team, call (831) 359-4769.
Indoor water leaks are no fun, but they are a fact of life that most homeowners deal with at some point during their home ownership experience. In order to cast off smells of mildew, keep property damage to a minimum, and prevent the growth of potentially toxic mold, it is important to dry up the area affected by a water leak shortly after the leak has been detected. This can be done with the following equipment :
Air Scrubbers Important for the hygienic drying of water damaged areas, air scrubbers work to remove particles from the air while the wet floor in your home is drying. This can help minimize your exposure to harmful particles that may cause mold growth , as well as work to eliminate odors you may otherwise be stuck with. An air scrubber is the most high-tech piece of equipment you will need for your drying project.
Fans and Air Blowers Releasing high-pressure air, air blowers can speed up the drying process. Since the air coming out of this piece of equipment naturally focuses on one area, it is beneficial to accompany air blowers with fans, which can help circulate air throughout the entire affected area.
Dehumidifiers As you work to dry the affected area in your home with the tools mentioned above, a dehumidifier will assist in the drying process by sucking up extra moisture in the air. As moisture is necessary for house mold growth, setting up dehumidifiers in your home following a leak is an essential health-related precaution.
If you live in Northern California, A Tool Shed Equipment Rentals can quickly supply you with the high quality equipment you need to effectively dry your home. To find out more about our rental equipment services and six convenient locations, call (831) 359-4769.