Robert Pedersen, CEO & President of A Tool Shed, was featured in Pro Contractor Rentals! Robert talks about what he and the rest of A Tool Shed, a family-owned business, have done to adapt to the constantly changing market while keeping customer service a main focus. Read the full story here .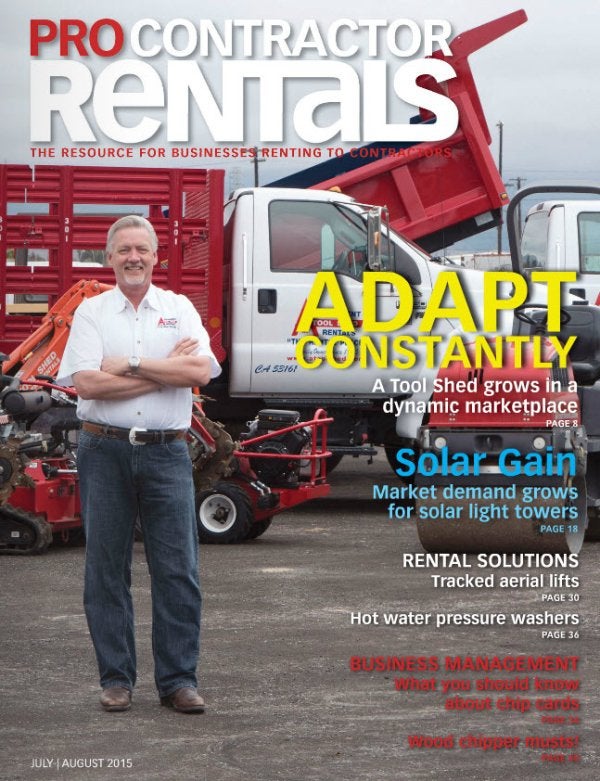 Our Salinas Grand Opening was a success! Blazy from 104.3 the Hippo did a broadcast, we had a watermelon drop to demonstrate helmet safety, and Jay Cohen won an iPad mini!
Thank you to all who came out to celebrate with us!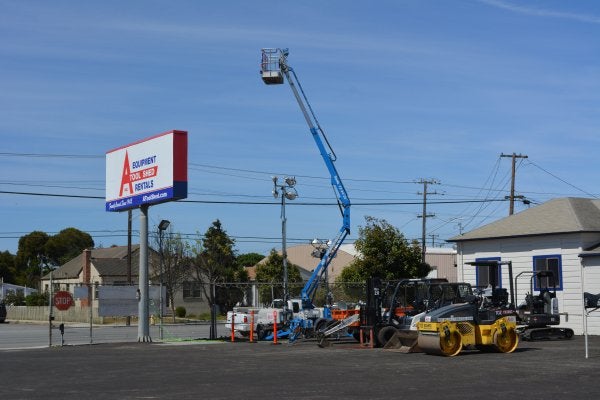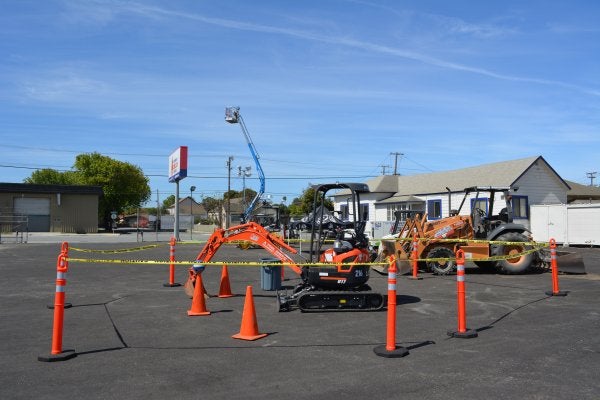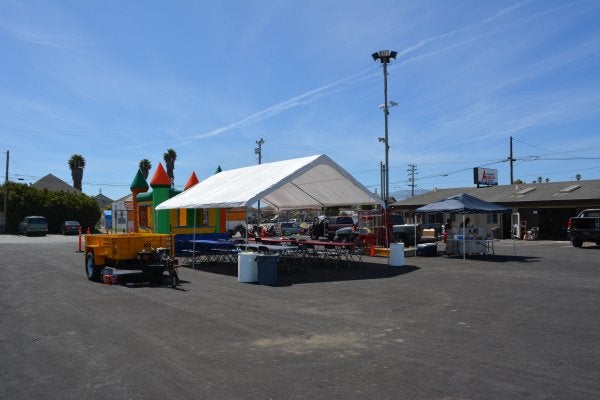 Join us on Saturday, June 20th, from 7 a.m. to 5:30 p.m. to celebrate our Salinas location's grand opening! We'll have a variety of events for the whole family, free food and some awesome giveaways!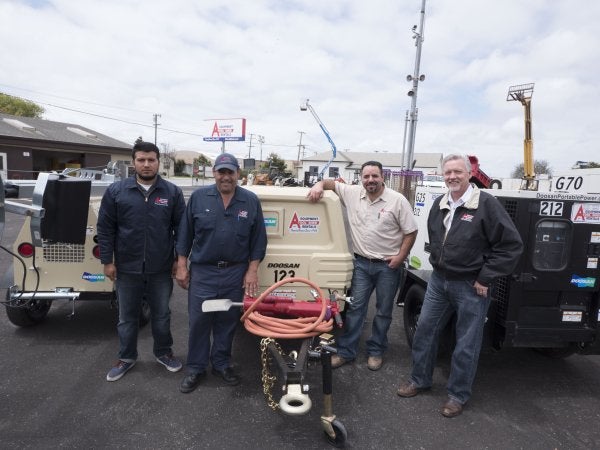 Schedule of Events:
7-9 a.m. – Donuts and Coffee
8-4 p.m. – Equipment Operation Demonstrations
8-4 p.m. – Bounce House for Kids
9-1 p.m. – Excavator Basketball Challenge
11-1 p.m. – Free tacos
1:30 p.m. – Arial Work Platform (AWP) Fall Protection Demonstration
2 p.m. – 40′ Watermelon drop
5:30 – Gates close
In addition to these exciting events, we will have three drawings for some fantastic prizes:
10 a.m. – Drawing for Milwaukee Job Site Radio
1 p.m. – Drawing for Craftsman Toolbox
3 p.m. – Drawing for iPad Mini
Drawing entry forms are available at the Salinas location. You must be present to win, and A Tool Shed employees are not eligible to enter.
We hope you will celebrate with us! For more information, visit our website .
Our Salinas location is at 210 W. Market Street, Salinas, CA 93901
A Tool Shed was happy to provide light rentals to support this year's Bike Night at the Museum of Art and History. Thank you for letting us be part of your event!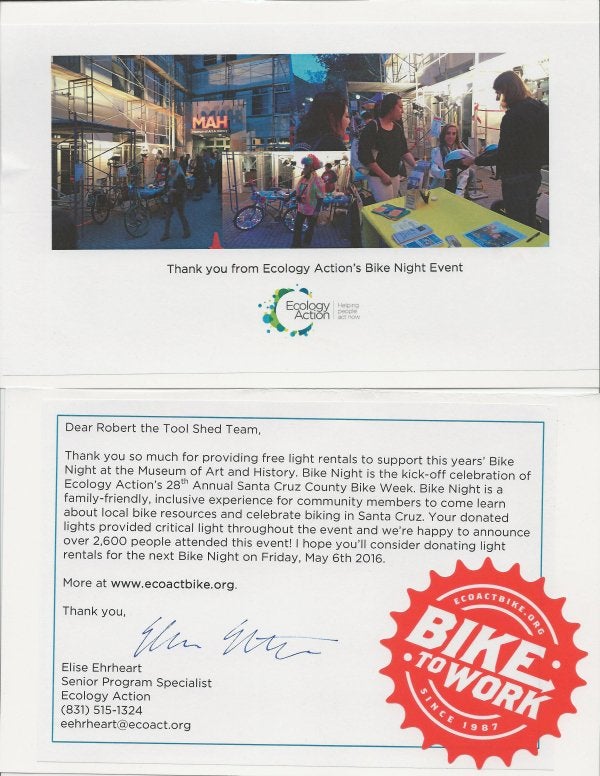 A Tool Shed was happy to help Elias with his Eagle Project. We received the following note and pictures from him:
"Dear Robert Pedersen,
Thank you for your donation of the trencher rental. It really cut down the price and the duration of my Eagle project. I successfully earned Eagle rank. Attached are photos of what I did with the trencher.
Thanks again,
Elias Masri"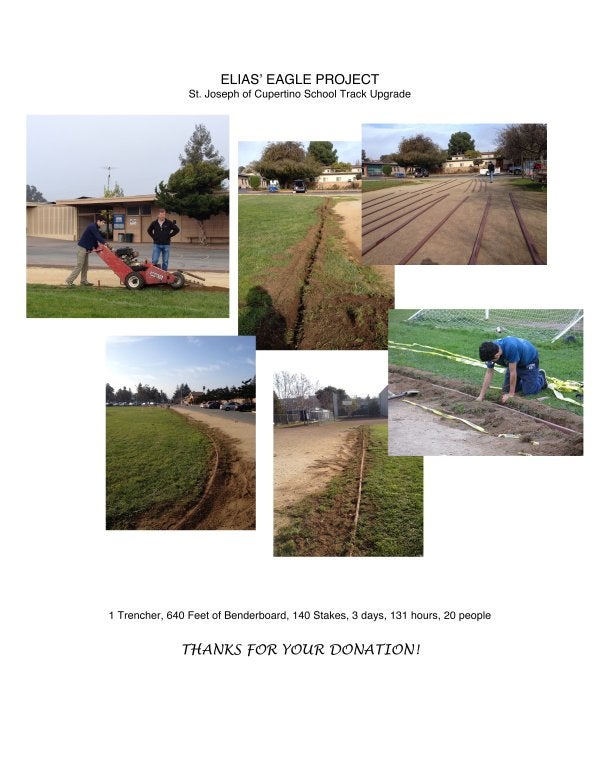 Way to go, Elias!
A Tool Shed was thrilled we were able to help Red Thistle Dancers during the holiday season, and we were happy to receive this kind note from them.