Different kinds of projects require vastly different tools, which makes equipment rental a popular choice. If you do not already own all of the tools you will need to complete the task at hand, you may want to look into renting instead of purchasing them. Here is a brief overview of the benefits of renting your equipment.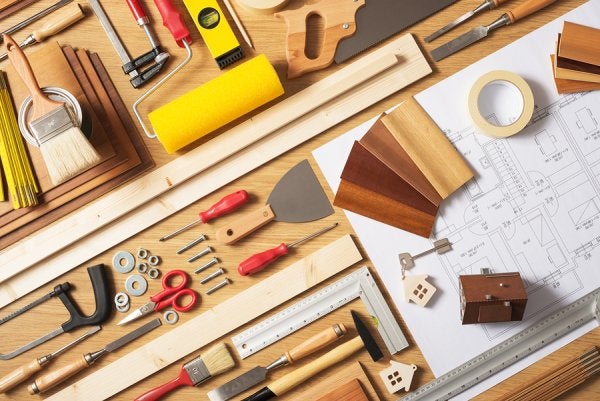 Availability
If you are a handy homeowner, you may have big ideas for your house. However, you might not own all of the necessary equipment. Your local equipment rental service will have an extensive catalogue of tools and equipment to choose from, and the employees who work there will be able to point you in the right direction. Equipment rental services typically carry a range of different brands of tools, so you can always find something within your price range.
Cost
When a project calls for tools that you do not own, you probably do not own them for a reason; if you did not need them before this project, you may not need them again afterwards. In this case, it is wise to rent the equipment at a discounted rate. This gives you the freedom to rent a higher quality tool, since it will not cost as much as a full purchase. Rather than paying full price for a tool you will only use once, you can simply return the tool when you are done.
Flexibility
Equipment rental services typically allow you to rent tools for as long as you need them. If you require a specific tool for an ongoing project, you can rent it throughout the duration for an agreed-upon price. If you decide to go with a different tool, simply return the original equipment and switch it out.
Are you interested in renting equipment? Call A Tool Shed at (877) 890-2963 or visit our website. We are proud to provide high-quality equipment rentals in the San Jose area. If you live nearby and would like more information about our new and used equipment, feel free to come into one of our six locations and meet with us today.
Our Salinas Grand Opening was a success! Blazy from 104.3 the Hippo did a broadcast, we had a watermelon drop to demonstrate helmet safety, and Jay Cohen won an iPad mini!
Thank you to all who came out to celebrate with us!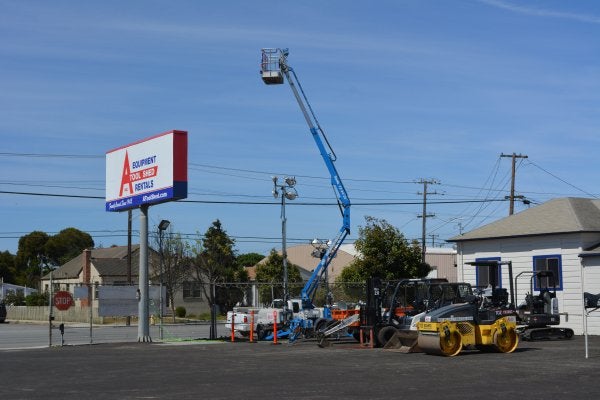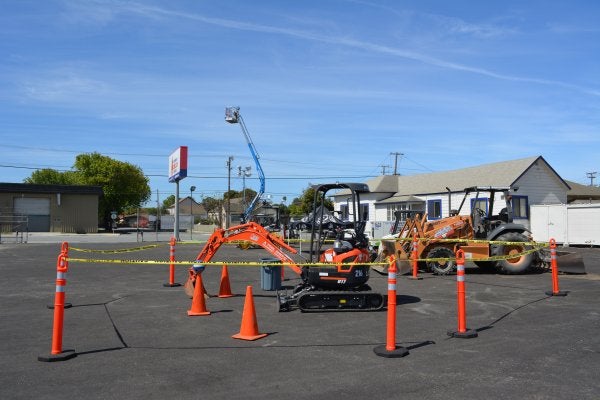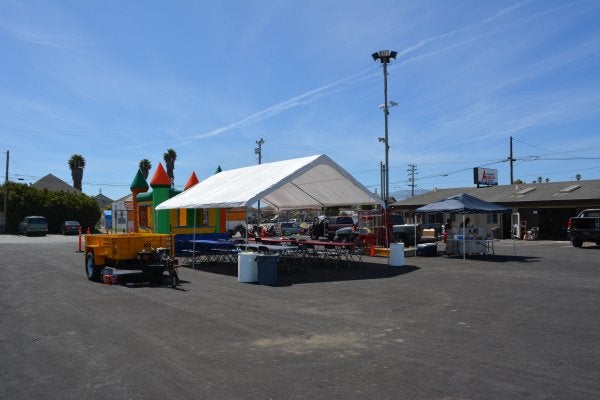 The tools in San Jose that you choose for a job often make a significant impact on the overall success of the project. Watch this video clip for some tips on choosing a welding rod.
Welding rods come in a range of different diameters, and certain specialty rods are designed for use with stainless steel, bronze, and other metals. All welding rods can be broken down into two classifications: 60 series and 70 series. A 60 series welding rod is all purpose, while 70 series is preferred when structural integrity is especially important.
A Tool Shed is proud to offer high-quality tools and equipment rentals out of seven locations in the San Jose area. Visit our website or call us at (877) 890-2963 to learn more about our new and used equipment. If you live in the area, feel free to stop in and meet with us today.
Despite their inconvenience, power outages can be made manageable with proper rental equipment. Like many other tools, a backup generator is indispensable when the power's out. There are two types of generators: one which can almost instantly restore power to your entire home, and another that will keep only your most necessary appliances running during the outage. Though they function similarly, both types of generators possess unique characteristics. Before you look at generators for sale in San Jose, it's important to understand some key differences: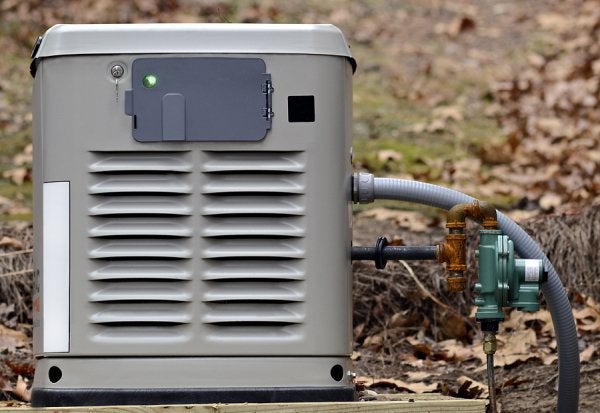 Standby
Standby generators are permanent fixtures. Like their name implies, these generators sit in standby until they sense that the power has been cut from your home. When an outage occurs, a transfer switch automatically disconnects your house from its power line and connects it to your generator. The result is an almost instant restoration of power across your home. Many standby generators are powerful enough to keep all of your larger appliances—including your air conditioner, refrigerator, and water heater—running simultaneously. Standby generators connect to your existing natural gas or propane supply and only draw from it when active. Due to their complexity, they must be professionally installed.
Portable
Portable generators are much smaller than standby generators and provide significantly less power as well. They can only power a few appliances at once, but they can be easily stored in your shed or garage. Portable generators are fueled by gasoline and must therefore be used at a safe distance from your home. You can either run extension cables directly from your appliances to your portable generator, or you can have a transfer switch subpanel installed on your circuit panel. Connecting your generator to this subpanel will provide power to only the most vital circuits in your house. It is crucial that you use a reliable carbon monoxide detector when running a portable generator because its exhaust can be life-threatening indoors.
At A Tool Shed, you can buy and rent equipment necessary for enduring your next power outage. Please visit one of our seven convenient locations or call us today at 1(877) 890-2963 to learn more about our services or renting tools.
Join us on Saturday, June 20th, from 7 a.m. to 5:30 p.m. to celebrate our Salinas location's grand opening! We'll have a variety of events for the whole family, free food and some awesome giveaways!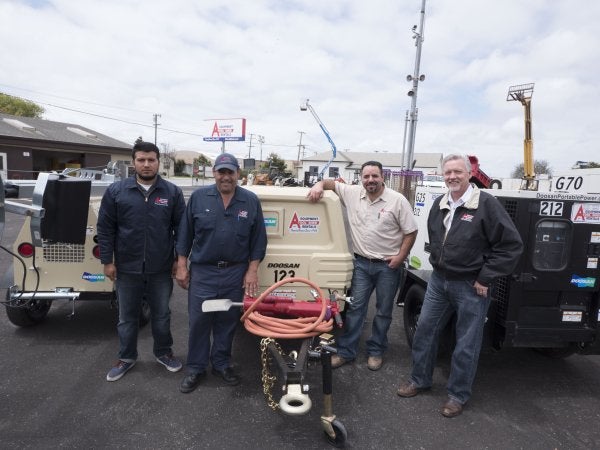 Schedule of Events:
7-9 a.m. – Donuts and Coffee
8-4 p.m. – Equipment Operation Demonstrations
8-4 p.m. – Bounce House for Kids
9-1 p.m. – Excavator Basketball Challenge
11-1 p.m. – Free tacos
1:30 p.m. – Arial Work Platform (AWP) Fall Protection Demonstration
2 p.m. – 40′ Watermelon drop
5:30 – Gates close
In addition to these exciting events, we will have three drawings for some fantastic prizes:
10 a.m. – Drawing for Milwaukee Job Site Radio
1 p.m. – Drawing for Craftsman Toolbox
3 p.m. – Drawing for iPad Mini
Drawing entry forms are available at the Salinas location. You must be present to win, and A Tool Shed employees are not eligible to enter.
We hope you will celebrate with us! For more information, visit our website .
Our Salinas location is at 210 W. Market Street, Salinas, CA 93901
A well-groomed lawn can mean the difference between a subpar yard and a beautiful personal paradise. If you plan to create or maintain your own lawn or garden, you may first need some basic tools for rent in San Jose.
In this video, you will learn a few quick lawn mower tips—the most important of which is to "mow high." By cutting off less than a third of a blade of grass, you will limit the ground's exposure to sunlight, which will reduce moisture evaporation, inhibit the sprouting of weed seeds, and maximize your lawn's potential for photosynthesis. You may also be surprised to learn why you should never discard your clippings.
A Tool Shed provides sales and rentals on new and used equipment for all your lawn or garden needs. Visit one of our seven Northern California locations , or call us today at 1(877) 890-2963 to hear more about our rental equipment and tools.
Do you have a small DIY project that you plan to tackle over the weekend? While larger, more time-consuming jobs often require prolonged use of heavy equipment, weekend projects are usually simple enough to finish in a few days. With these essential rental tools , do-it-yourselfers can easily complete most any weekend project: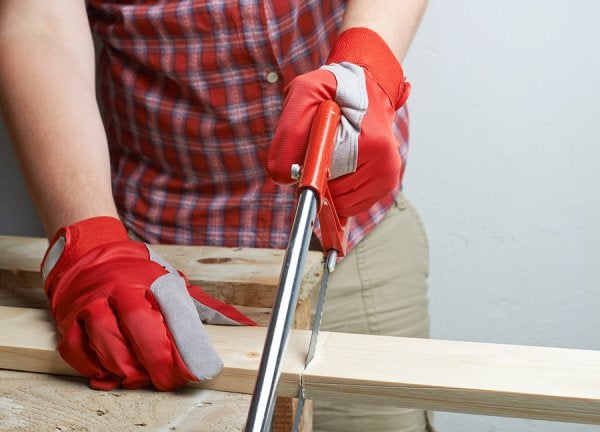 Electric Drill
Applicable to most jobs, the electric drill is one of the most versatile tools available. Aside from drilling simple holes, electric drills can be used for mixing paint, grinding metal, and driving screws. Many different attachments can be affixed to an electric drill, making it useful everywhere. Adept handymen are constantly discovering unique and creative uses for their drills.
Level
Levels are vital for accurate angular measurements. Torpedo levels use an air bubble to measure a level surface, while laser levels digitize the process and project a beam of light to be used for reference. They are most used in carpentry, plumbing, and masonry, and for hanging shelves and pictures. Magnetic wall brackets and tripods can be used with levels to ensure consistently accurate measurements.
Saw
From jig to chain, a multitude of saws have been designed for use on specific materials, enhanced for unique cuts, and adapted for portability and ease of use. From removing an obstructive tree to building an artisanal cabinet, a saw is helpful for household construction and deconstruction projects.
Automotive Floor Jack
The first step in many vehicle maintenance projects is raising your car off of the ground. There is no better household tool for this than the automotive floor jack. With it, you can very quickly prepare your car for a change of tires or oil, which—depending on your car's make and model—can definitely be a weekend-long project.
With our seven convenient locations across Northern California, A Tool Shed will provide any rental equipment or tool rentals you may need for your next weekend project. Please visit us soon or call us today at 1(877) 890-2963.