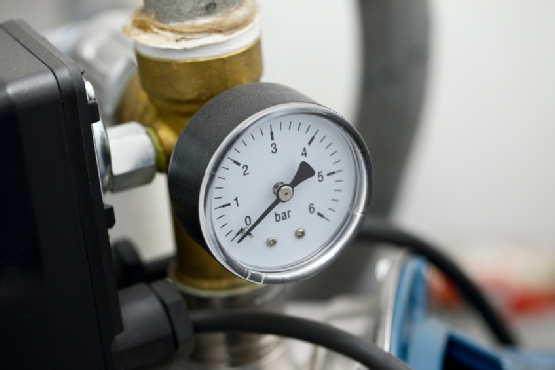 Air compressors are tools that can power many different types of equipment, including nail guns and sanders. In general, there are two basic types of air compressors: piston compressors and screw compressors. The first type has a piston that moves up and down. When the piston is in the down position, air comes into the chamber through an intake valve. When the piston is in the up position, the intake valve closes and the air is compressed, creating pressure. The second type of compressor, the screw variety, is slightly different and consists of two screws that move next to one another in different directions. This motion causes outside air to get sucked into the chamber and become compressed by the two screws, creating pressurized air.
If you need to rent an air compressor or other tool for a project, visit one of A Tool Shed's six San Jose locations today. We have a large selection of air compressors, automotive tools , and other equipment available for rent or purchase. Talk to one of friendly employees by calling (831) 359-4769.
Failing to winterize a home can cause a number of serious problems, including considerable water damage. If you are not sure how to properly winterize your home , you should watch this short video.
A home improvement professional talks about the importance of home winterization and gives viewers some helpful tips on protecting their homes in the winter. By cleaning leaves and debris from your gutters, you can prevent water from damaging your roof during the winter months. For more helpful ideas, check out the video.
In the San Jose area, there is no equipment rental company better than A Tool Shed. We have all the tools you need for winterizing your home at our  six convenient locations . Call our main office at (831) 359-4769 for more information today.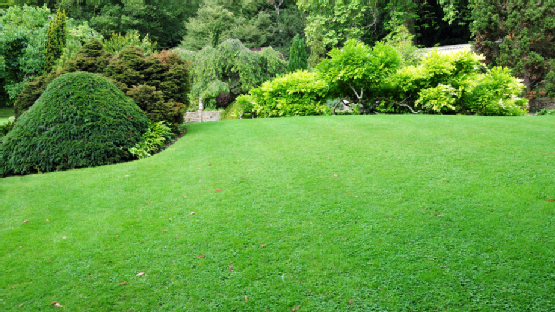 Fall is a great time for gardening and doing yard work. Listed below are some fall planting tips to follow for your yard. If you need to rent equipment, such as a lawnmower or aerator, talk to a tool rental provider in San Jose .
Plant Cool Weather Vegetables
Though many consider spring and summer to be the best times for growing vegetables, fall is pretty good, too. Vegetables such as carrots, spinach, and lettuce particularly enjoy the cooler weather months. If you enjoy eating fresh produce straight from your garden, consider growing these and other fall-friendly vegetables.
Take Care of Your Grass
If you want your grass to look incredible in the spring, you have to start taking care of it in the fall. To do this, rent a lawn plugger from an equipment rental company and punch holes in the yard; this will help nutrients go down into the soil. Afterward, apply fertilizer to your yard to promote healthy grass growth.
Consider Planting Pest-Resistant Plants
It can be heartbreaking to plant a beautiful fall garden, then have wild animals destroy it soon after. To prevent this from happening, consider planting flowers and plants that pests do not like to eat, such as blue bells and daffodils. In addition to looking incredible, these plants will keep deer and other animals out of your yard, giving you peace of mind.
Plant Trees
Are you thinking about putting some trees into your yard? If so, fall is the perfect time to do it, since the weather is generally very pleasant. If you decide to plant trees or shrubs, you must follow all planting instructions and water thoroughly once the plants have been put into the ground. By doing so, you will keep your plants healthy throughout the winter.
For more help with fall planting, give A Tool Shed a call at (831) 359-4769. We have six locations in the San Jose area, and provide the best deals on tool and equipment rentals in town. Contact us today or visit our website to see all of our product offerings.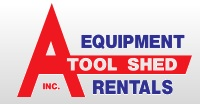 With all the tools and equipment to make your weekend or major project easier, a visit to A Tool Shed Equipment Rentals is the first step towards getting the job done right —it's a locally-owned business that prides itself on its service to both its customers and community.
          "We really do pride ourselves on taking care of our customers," said Brad Robinson, general manager of A Tool Shed Equipment Rentals. "We get the best products we can find and really strive to help our customers meet their goals. When people need it now, we enjoy that challenge and like to get it now."
          It could be a dump truck, a pressure washer, concrete grinder or trencher. Most commonly, it's a forklift or possibly a generator during a winter storm. Hopefully, it's not an ozone generator to remove the smell from a house that's been flooded or had a kitchen fire, but if you need one, Robinson will have it for you. He has been with the company for 28 years after starting as a yard person.
          "I love the people I work with. It really is a big family here; most of the employees have been here a long time," he said. "And I enjoy the industry. It always creates a new challenge, having to grow with technology and stay with current trends. There is always something to do, somebody to help."
          Robert Pedersen is the third-generation owner, president and CEO of the family business, started in 1945 in Cupertino. He said the company's motto "to create an exceptional customer experience," is the key to its success. That is why A Tool Shed keeps training videos readily available and employees watch them so they can answer questions; the motto is also the reason behind the fast delivery service and the decision to not charge sales tax, environmental fees or hookup fees.
          "Everything we do is based on that motto," Pedersen said.
           Pedersen opened the Santa Cruz location, now located at 3700 Soquel Ave., 17 years ago, seizing upon an opportunity he saw when United Rentals moved in.
          "United Rentals had bought out the smaller business here so we decided to come in and fill that niche — we concentrate more on the small contractors and the homeowners, rather than that big contract job — and we've been growing ever since," Pedersen said.
           A Tool Shed also has stores in Watsonville, Hollister, Morgan Hill, Campbell and Santa Clara. In 2010 Pedersen decided to move his corporate office from Campbell to Santa Cruz as well. Why? "The atmosphere, honestly," said Pedersen, who lives on the summit. "It's a more relaxed community; the people are easy going. I enjoy coming to work on this side of the hill."
          A Tool Shed is also a big supporter of the community. The business sponsors a range of events — from the Wharf to Wharf Race to the Santa Cruz County Fair. Those light towers that lit up Pacific Avenue during Halloween came from A Tool Shed.
          "You see our stuff all over the fairgrounds. I love the fair," said Pedersen, recalling his days in 4-H. "And we donate equipment for all Eagle Scout projects."
           So, if you need a pressure washer to paint that house visit http://www.atoolshed.com/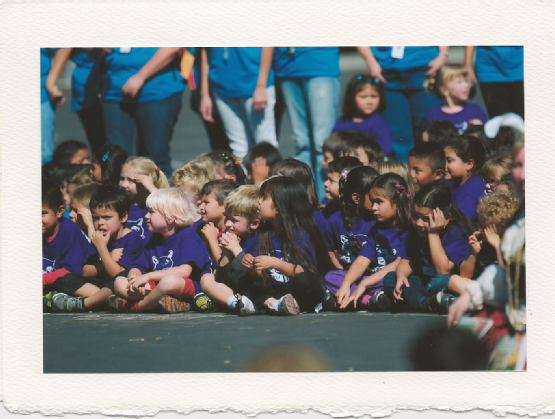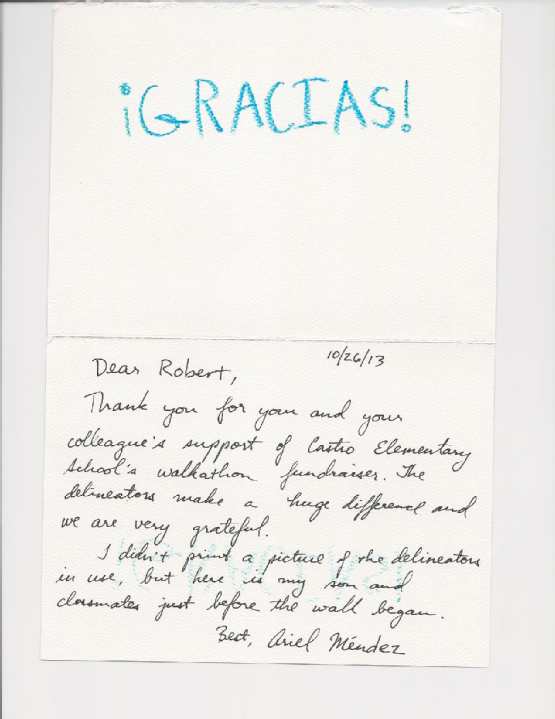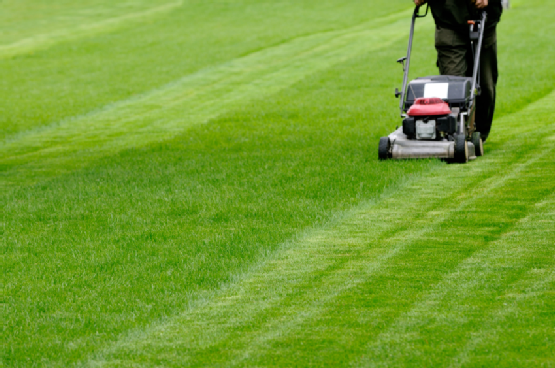 Keeping a good-looking yard is hard enough during the summer, let alone during the winter. If your yard looked like a wasteland last winter, you're probably looking for ways to be better prepared. While winter is tough on most plants, there are several things you can do to keep your lawn from withering away as the temperatures drop. Here are a few tips to get you started:
Fertilize and Reseed
Many Northern California lawns become damaged by heat in the summer, and need a little pick-me-up to make it through the cold of winter. Giving your grass a fertilizer that's rich in nitrogen and phosphorus can help them develop strong roots for the months ahead. It's also a good idea to reseed damaged areas so your lawn appears fuller.
Water Sparingly
While the rain of fall may help you water your lawn, it may not be enough. Still, there's no need to water your lawn as often as you did in the summer. Experts recommend about an inch of water over a three-week period—Mother Nature should do the rest. To keep the other plants in your yard alive, use your best judgment; if there are long periods without rain, give your plants something to drink.
Apply a Layer of Mulch
Once the cold winds of winter start blowing, the roots of your precious plants may become cold and dry. To make sure your plants stay healthy, apply a three-or-four-inch layer of mulch throughout your plant beds. Mulch will help keep your plants' roots stay moist and warm, giving them the perfect opportunity to grow. Mulch is also great for suppressing weeds and providing additional nutrients.
If you need a seed spreader, wheelbarrow, or any other type of lawn equipment this fall, don't hesitate to contact A Tool Shed . We've been renting equipment to the people of San Jose and Northern California for nearly 70 years. Today, we have six locations—each of which offers affordable tool rental. Call (831) 359-4769 to find out how our rental equipment can make your next project easier.