Standby generators are useful tools for powering homes. When you seek generators for sale in San Jose, you should know about the two types: air-cool, which power 20kw—which accounts for the vast majority of American homes—and liquid-cool, which power higher.
Estimate how many utilities you'll want to run during an outage. Generators can be fueled either with natural gas or liquid propane. While it's easiest to use your home's existing power supply, you could also use a fuel storage tank. Installations and electrical connections should be all done by qualified professionals.
A Tool Shed has six locations with a full array of renting tools. To learn more about our tool rentals, dial (831) 359-4769.
A Tool Shed was happy to help Elias with his Eagle Project. We received the following note and pictures from him:
"Dear Robert Pedersen,
Thank you for your donation of the trencher rental. It really cut down the price and the duration of my Eagle project. I successfully earned Eagle rank. Attached are photos of what I did with the trencher.
Thanks again,
Elias Masri"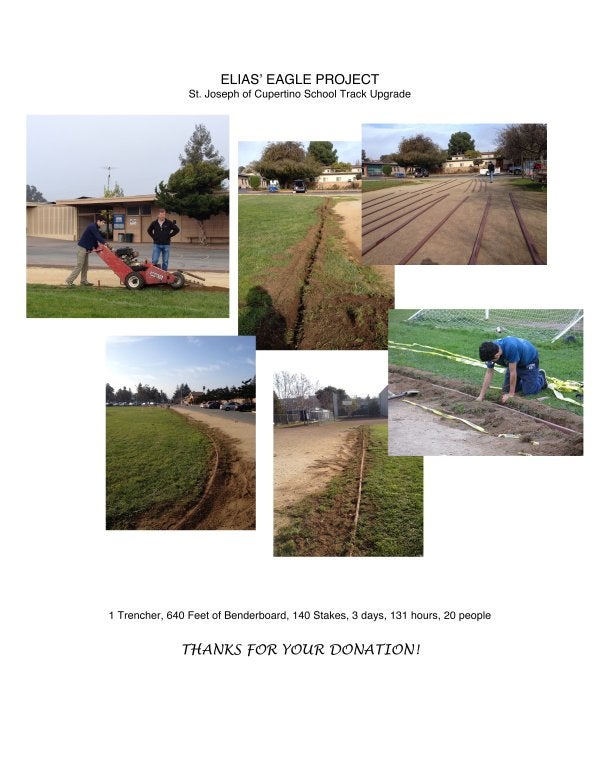 Way to go, Elias!
One of the benefits of living in Northern California is the mild climate that allows you to enjoy your home's outdoor space almost year-round. While people who live further south are sweating in July humidity, Northern Californians enjoy warm mild breezes. While people in the Midwest are shivering in February chills, Northern Californians enjoy dining al fresco with only light sweaters for warmth. To make the most of your outdoor space, find the following equipment for rent in San Jose :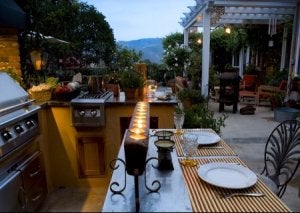 Barbecue Grills
To transform your everyday patio into a beautiful outdoor kitchen , a grill is essential. If you only host a barbecue once or twice a year, it is more cost effective to rent a grill rather than buy one as new equipment. Though many barbecue purists insist that charcoal provides a unique flavor, a propane grill is more convenient and will cook food that is just as delicious.
Tables and Chairs
When hosting large outdoor gatherings, it can be a challenge to seat everyone at a proper table. If you have a smaller space and do not wish to purchase a permanent patio dining set, you can rent tables and chairs for your parties. This ensures that all of your friends and family will have a comfortable place to sit and eat, and the day after your event you can simply return the table and chairs along with any other rental equipment.
Portable Generators
If you plan to have large speakers or lights at your outdoor event, you should consider renting a portable generator. If your property is large, this will be much more convenient than running dozens of yards of extension cords across your lawn to connect to your house's power grid. Also, you can avoid overloading your home grid by powering all your outdoor entertainment tools separately.
You can rent all the above items, and more, from A Tool Shed . Whether you need a propane grill or a jackhammer, contact us today to inquire about the new and used tools we have available. Visit our site or call us at (877) 890-2963 for more information.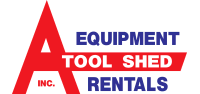 For your routine home maintenance or special renovations, you may be looking for equipment for rent in San Jose. With six locations across the city and surrounding areas, there is A Tool Shed near you that will have the items you need for all types of projects, from simple repairs to full-scale construction and contracting jobs. We have a wide inventory, ranging from tools for car repair to industrial-scale demolition equipment. Whether you're working on your engine or building a room addition on your home, you want a selection of different brands at affordable prices from a company you can trust. At A Tool Shed, we offer competitive rates with no sales tax or environmental fees, so you can keep your project within budget without compromising on rental equipment quality.
Our professional, friendly employees are always happy to help you figure out whether purchase or rental is best for you. Call us today at (877) 890-2963 to inquire about renting or purchasing the equipment you need for your project.
Many homeowners give little thought to their household electrical power use until fuses blow. The grids in older homes in particular may not always be able to handle the increased electrical demand of modern appliance usage. Rather than undertaking a costly rewiring project, you may prefer to use a backup generator. We have a variety of generators for sale in San Jose .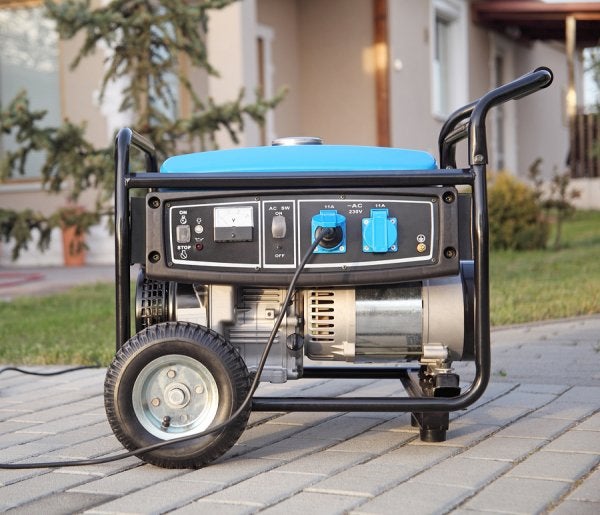 What Fuel Do Backup Generators Use?
The majority of backup generators are gas-powered. You should exercise caution when operating a generator, as you would with any type of tool or rental equipment. When the proper precautions are taken, gas-powered backup generators are very safe to use. Fill the tank with same care you would use while filling a gas-powered lawn mower or any similar power equipment.
What Types of Backup Generators Can I Rent?
There are two basic types of high quality generators: standby generators , and emergency portable generators. A standby generator is permanently installed between your home's electrical grid and the utility grid, and it automatically provides electricity to your home in the event of an outage. An emergency portable generator is a smaller tool that you can connect as needed to provide electrical power in case of a blackout.
How Long Will a Backup Generator Power My Home?
Backup generators come in a variety of wattages and sizes, so their output varies greatly. A 2000-watt generator with a 1-gallon fuel tank, for example, can provide up to 15 hours of use. Generators with higher wattages often have larger fuel tanks to support their greater power output. If you want a generator that will power your home for an entire day, you will need a larger generators whose output is measured in kilowatts.
Whether you wish to purchase a generator as part of your San Jose earthquake readiness plan, or simply rent one for an event, A Tool Shed can help you find the equipment you need. Visit one of our six locations or call us today at (877) 890-2963 for friendly, professional assistance.
If you need a small, handheld tool to polish, cut, or grind items, use an angle grinder. Featuring swappable discs of different materials and sizes suitable for a wide variety of operations, from sanding to cutting, angle grinders are among our inventory of tools for rent in San José. For longer projects, you may also wish to purchase this versatile power tool new or used.
Before using any power equipment or rental tool, you need to learn how to operate it correctly and safely. In this video, you will learn the basics of angle grinder safety. Wear a sturdy pair of goggles and thick work gloves, and follow the tips in the video to minimize the risks of injury when operating this type of power equipment.
For more information on using, renting, or buying an angle grinder , call A Tool Shed today at (877) 890-2963. You can pick your equipment up at any one of our six locations around San Jose.