Excessive indoor humidity, as is common in the San Jose area, can cause a variety of problems for your home and health. If you've noticed that your home shows signs of excess moisture, such as mold growth, a musty atmosphere, or respiratory issues, it may be time for you to buy or rent a dehumidifier. Here are some reasons why you will want to dehumidify your home :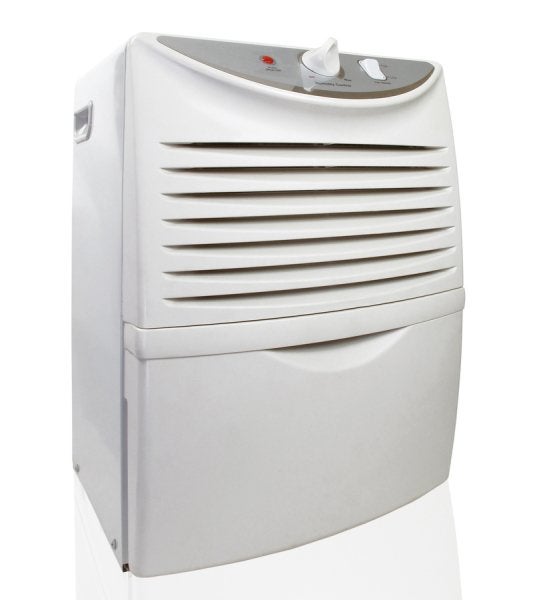 Maintain Home Décor
Moisture can take a heavy toll on many elements of home décor. Wallpaper exposed to excess humidity will peel and sag. Condensation at the top of your walls will lead to unsightly drips. Moisture can be exceptionally problematic if you have artwork on your walls; if you wouldn't want it to get wet, you don't want it to be exposed to high humidity.
Preserve Function of Doors and Windows
Doors and windows that absorb the moisture in humid air will swell and wedge themselves into the frames. This can be frustrating to deal with, but it can also cause significant damage. The swelling wood will weaken joints and areas around screws and other hardware, and the added pushing and pulling that stuck doors and windows receive will shorten their lifespans.
Minimize Allergy Symptoms
High humidity can trigger or exacerbate allergy and asthma symptoms. If you or someone in your family has seemed more prone to allergy or asthma attacks, consider renting a dehumidifier to dry out your home. Drier air will allow your whole household to literally breathe easier.
Prevent Mold Growth
Mold thrives on moisture, so it is important to make sure that your home does not become too humid. Some types of mold can cause significant damage to the structure of your home, while other types can be hazardous to your health. For safety's sake, keep mold out of your home by using a dehumidifier to control moisture.
If you are dealing with excess moisture in your home after a leak or flood, A Tool Shed can provide you with a dehumidifier rental. We offer tool and equipment rentals at six locations in the Bay Area. Contact us online or call (831) 359-4769 to learn more.
An angle grinder is a versatile tool that can be found anywhere you rent or buy power tools. This handheld device uses an interchangeable wheel to cut, grind, and polish a wide variety of materials. Here is a quick guide to using an angle grinder: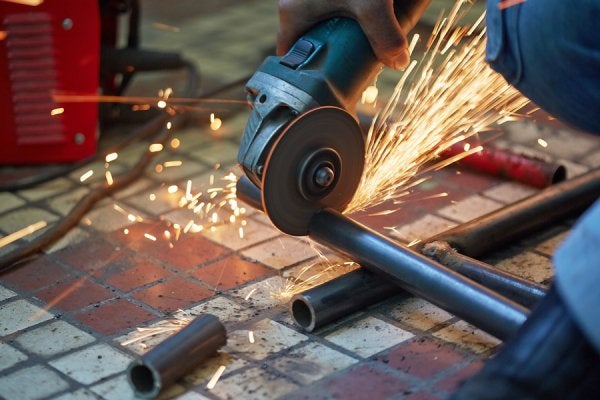 First of all, always use protective gear such as goggles, gloves, a dust mask, and ear protection. It is also important to hold an angle grinder securely, using the two perpendicular grips.
When beginning a task with an angle grinder, make sure that you have securely attached the appropriate wheel. Tighten the wheel with a tool, not with your hands. You can use a wire brush wheel to clean rust or sediment from tools, and a metal grinder to sharpen large blades. Specialized cutting wheels can help you cut through tile, masonry, and even rebar.
If you have a task that requires an angle grinder, call (831) 359-4769 and talk to the experts at A Tool Shed in Campbell , San Jose, Watsonville, and throughout the Bay Area. We offer equipment sales and rentals to help you complete just about any home improvement project you can imagine.
A Tool Shed was thrilled we were able to help Red Thistle Dancers during the holiday season, and we were happy to receive this kind note from them.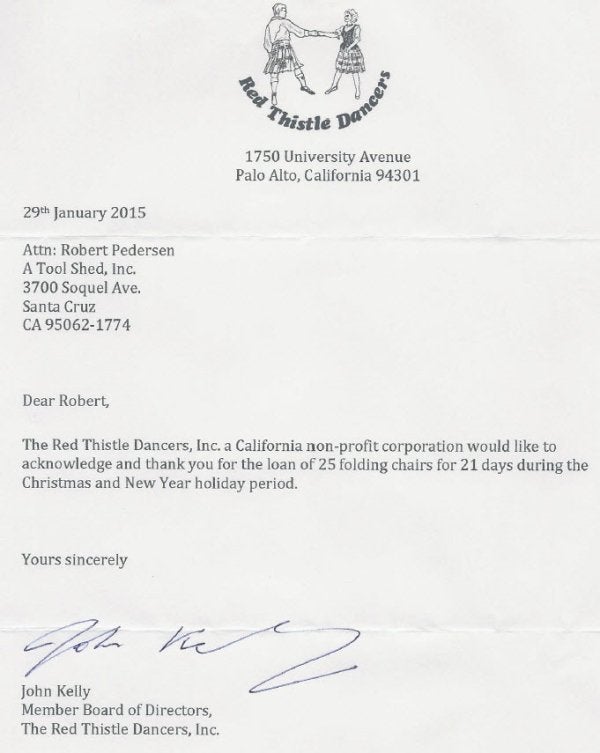 Adding a fence to the front yard or backyard is a popular and practical home improvement project. A fence can add value to your home that you'll appreciate when it comes time to sell, but the right fence will also offer benefits that you can take advantage of while you enjoy your home. Read through this article for a look at why you should consider renting some tools and adding a fence to your yard.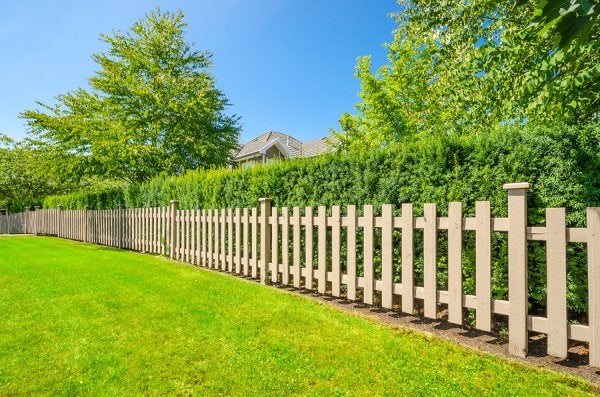 Add Privacy
Privacy fences are often added to backyards to add a degree of separation from neighbors. These types of fences are usually tall and have no gaps between the posts or pickets. This often helps homeowners feel more comfortable and secure. A security fence can be added to a front yard, though this is less common.
Improve Security
Around the perimeter of your property, you may want to add a fence for the sake of security. Security fences are often metal—chain link is affordable, though not so attractive, while elegant wrought iron is more of an investment. A good fence can be a strong deterrent against burglars.
Contain Pets
One of the most common uses for fences, especially in front yards, is to contain pets. A short picket fence will keep most small and medium-sized dogs safely contained while also adding to your home's curb appeal. Other types of fence can be used to keep dogs in with the addition of a secondary screen that keeps them from squeezing through gaps.
Keep Kids Safe
Of course, nothing is more important than the safety of your children. Very young children can play more freely in a front yard that is enclosed. Another great use for a fence is to close off a swimming pool.
If you need the tools to build a fence in your yard for privacy, security, or safety, contact A Tool Shed at one of our six locations in San Jose, Campbell, Watsonville, Morgan Hill, Hollister, Santa Clara and Santa Cruz. For information on inventory, hours, or directions, call (831) 359-4769.
If you are planning on building a fence, you're going to need a post hole digger from your local tool rental service. This tool is relatively easy to use, but a certain trick to using it right can help the whole process go more smoothly.
In this video, an expert presenter shows off the proper technique for using a post hole digger. After demonstrating the basics, he explains that there is a way to give your bones and muscles a bit of a break. Watch the video for the details.
For all of your fence-building supplies, contact A Tool Shed . We offer tool sales and rentals throughout the Bay Area. We can be reached online or at (831) 359-4769.