Projects to Complete with an Angle Grinder
Angle grinders are versatile tools, so there are a lot of projects you can use them for. It helps that they're strong enough to cut through extremely durable materials like metal and concrete, you can use them to clean rust and grime off other metal equipment. Here's a look at a few projects you can complete with an angle grinder.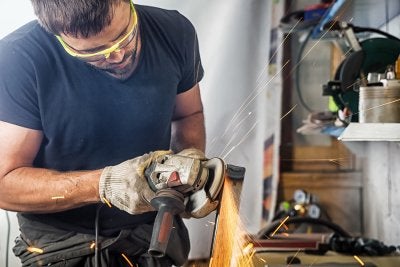 You can use different types of blades with the same angle grinder, which adds to its adaptability and value. Cutting through stone, tile, and concrete to form pavers for your new deck or floors for your outdoor kitchen should be no problem for an angle grinder with a diamond blade. With a metal wheel, you can cut off sections of rebar for your construction project. When you want to clean off all the dirt, grime, or even rust that has built up on your shovel, an angle grinder with a wire brush can leave your tool looking clean again.
You need power equipment rentals and used tools for sale in San Jose, and we've got what you're looking for . Call A Tool Shed at 1 (800) 286-6574 or look through our equipment options on our website.