A Look at How Home Demolition Works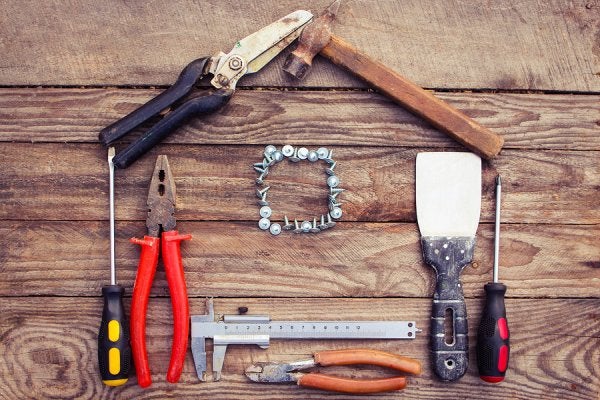 With the rise in national home sales in recent years, not to mention the popularity of home-improvement shows, there has been a surge in the number of homeowners and who are tackling home-renovation projects and buying fixer uppers. There are many benefits of being a do-it-yourselfer. Not only can you gain useful construction skills, you can also save money on your renovation project by doing the demolition work yourself. Here is a look at the home demolition process and how an equipment rental store in San Jose can help you get the job done.
Learning the Trade
You just purchased an older home that needs some TLC and a facelift. You want to do a bulk of the demolition work yourself, and possible some construction work, but you have no or very little home-remodeling experience. Thankfully, if you have a healthy amount of gumption and confidence in yourself, you can learn how to be a fairly decent handyperson. There are many resources available to you: how-to books, home-improvement shows, and consulting an expert at your local hardware or tool rental store.
Using Power Tools
You should become proficient in using hand tools and larger tools like sledgehammers, crowbars, and pickaxes. Better yet, make it a point to learn how to use power tools, which can be rented at your local equipment rental store if you don't happen to have them on hand. The most useful power tools you're going to need for demolition work are a power drill, a reciprocating saw , and a circular saw. For example, reciprocating saws can cut through wood and metal, which is very helpful when you're attempting to remove windows, steel railings, or stubborn cabinetry.
Consulting a Professional
When in doubt, strike up a conversation with your tool-rental specialist. He or she can match you with the right tool for whatever job you're tackling. Most rental places also sell new and used equipment—a knowledgeable expert can help you build your personal tool library.
For nearly 70 years, A Tool Shed Equipment Rental has provided our customers with the best home demolition equipment and tools for rent in San Jose and the Greater Bay Area. We are open seven days a week and have seven rental store locations to serve you. Call us at (877) 890-2963 to chat with one of our customer service specialists and to learn more about our available inventory.