A Tool Shed Helps with Eagle Project
A Tool Shed was happy to help Elias with his Eagle Project. We received the following note and pictures from him:
"Dear Robert Pedersen,
Thank you for your donation of the trencher rental. It really cut down the price and the duration of my Eagle project. I successfully earned Eagle rank. Attached are photos of what I did with the trencher.
Thanks again,
Elias Masri"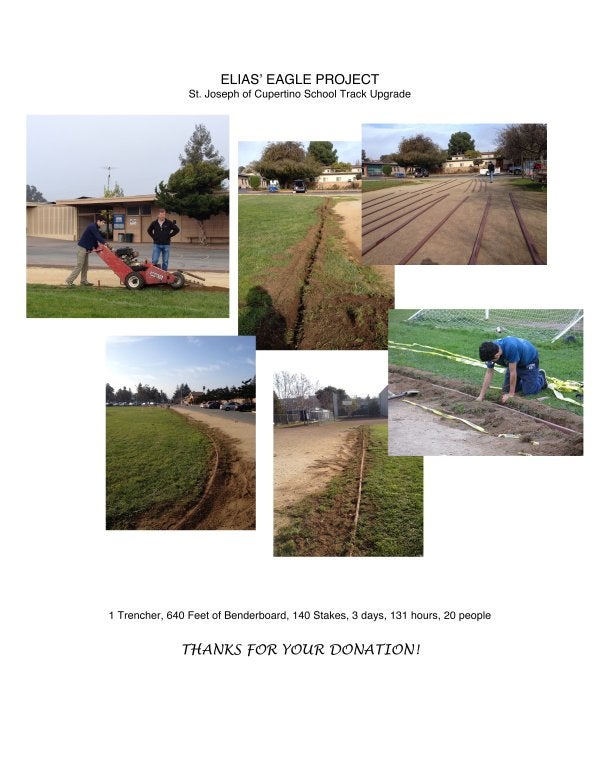 Way to go, Elias!