A Quick Guide to Using an Overseeding Machine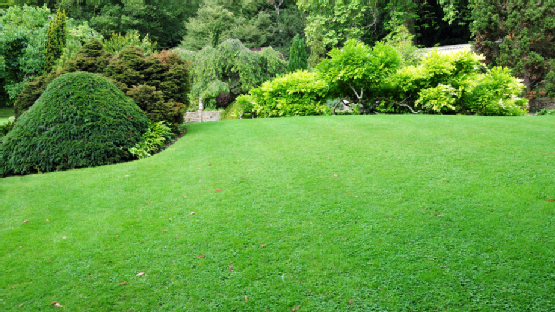 If your lawn is suffering from unsightly thin areas or bare patches, overseeding is an effective method to restore lush, green grass. While overseeding to plant new grass directly over the existing lawn can be done by hand, this work is tedious and difficult. Renting an overseeding machine can help you accomplish your goal much more quickly and easily for more energy and time to enjoy your results.
What an Overseeding Machine Does
Overseeding distributes grass seed evenly over bare or thin areas of your yard to promote new growth without the need to lay sod. An overseeding machine creates a small cut in your soil, deposits grass seed, and then closes the cut over as you continue. This allows you to complete all three steps in overseeding your lawn at once for the quickest and easiest results.
Steps for Using an Overseeding Machine
Before you rent your overseeding machine, perform a soil test on your lawn. Soil testing will tell you if your lawn is deficient in certain nutrients that could affect the growth of new grass. If you are renting your overseeder, it's best to practice first in an out-of-the-way area of your yard so you feel comfortable with the machine before you start. If you have a sprinkler system, mark areas around the heads and avoid these, as a slit seeder will damage them. You will need to adjust the slit depth created by the machine based on the type of grass seed you are using. Cover bare areas of your lawn with two passes of the slit seeder using a crisscross pattern so that your second pass is at a 45-degree angle to your first. This will produce a diamond-shaped pattern that will ensure even, lush regrowth.
Are you looking to rent overseeders, aerators, or other lawn care equipment in San Jose? A Tool Shed has the equipment you need to maintain or restore your lawn. Call us at (831) 359-4769 or stop by any one of our six locations across Northern California. You can find more lawn care tips on our blog .