Why You Should Fence Your Yard
Adding a fence to the front yard or backyard is a popular and practical home improvement project. A fence can add value to your home that you'll appreciate when it comes time to sell, but the right fence will also offer benefits that you can take advantage of while you enjoy your home. Read through this article for a look at why you should consider renting some tools and adding a fence to your yard.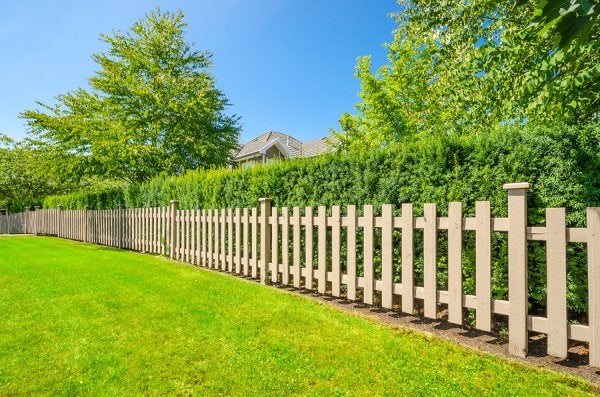 Add Privacy
Privacy fences are often added to backyards to add a degree of separation from neighbors. These types of fences are usually tall and have no gaps between the posts or pickets. This often helps homeowners feel more comfortable and secure. A security fence can be added to a front yard, though this is less common.
Improve Security
Around the perimeter of your property, you may want to add a fence for the sake of security. Security fences are often metal—chain link is affordable, though not so attractive, while elegant wrought iron is more of an investment. A good fence can be a strong deterrent against burglars.
Contain Pets
One of the most common uses for fences, especially in front yards, is to contain pets. A short picket fence will keep most small and medium-sized dogs safely contained while also adding to your home's curb appeal. Other types of fence can be used to keep dogs in with the addition of a secondary screen that keeps them from squeezing through gaps.
Keep Kids Safe
Of course, nothing is more important than the safety of your children. Very young children can play more freely in a front yard that is enclosed. Another great use for a fence is to close off a swimming pool.
If you need the tools to build a fence in your yard for privacy, security, or safety, contact A Tool Shed at one of our six locations in San Jose, Campbell, Watsonville, Morgan Hill, Hollister, Santa Clara and Santa Cruz. For information on inventory, hours, or directions, call (831) 359-4769.