Understanding Sandpaper Grit Numbers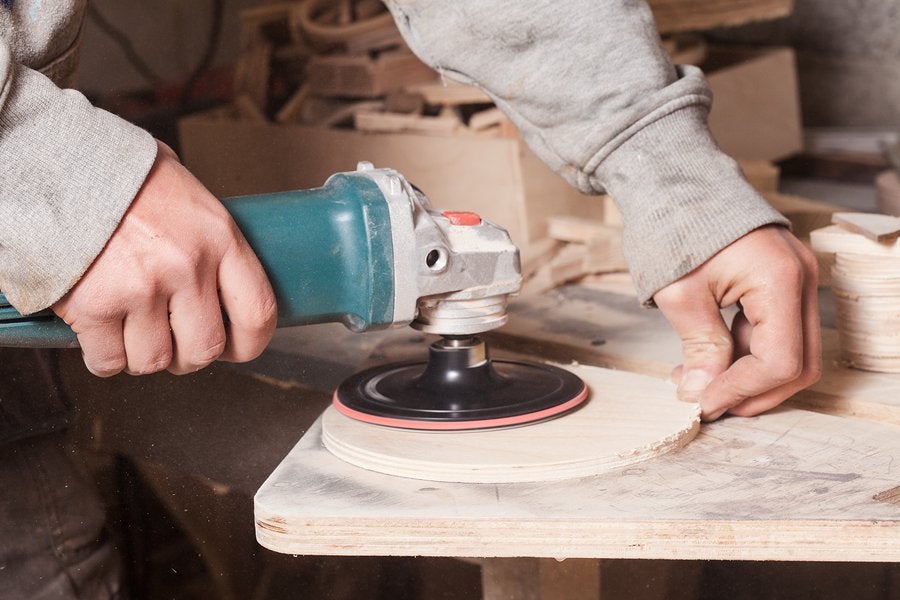 You can use sandpaper on power tools or to sand by hand. If you have a large surface area to sand, you'll probably want to use a power tool. Power sanders are also a good choice if you have substantial blemishes to remove, or if you need to level or shape wood. Otherwise, sand by hand. If you're using a power tool, choose a grit number between 36 and 100. Use a grit number between 180 and 320 if you're sanding by hand. Grit numbers between 100 and 180 work well for sanding with tools or by hand.
The grit number indicates the size of the granules on the sandpaper. The larger the granules, the lower the grit number, and vice versa. Larger abrasive particles remove more wood, but don't create the fine, finished surface that's desirable for a completed project. That's why you'll want to start with a low grit number, and then move up to a higher grit number to finish off the surface.
A Tool Shed offers all the tools and supplies you'll need for your project, including sandpaper and power sanders. Call (800) 286-6574 to inquire about used tools for sale in San Jose.