FAQs About Scaffolding Safety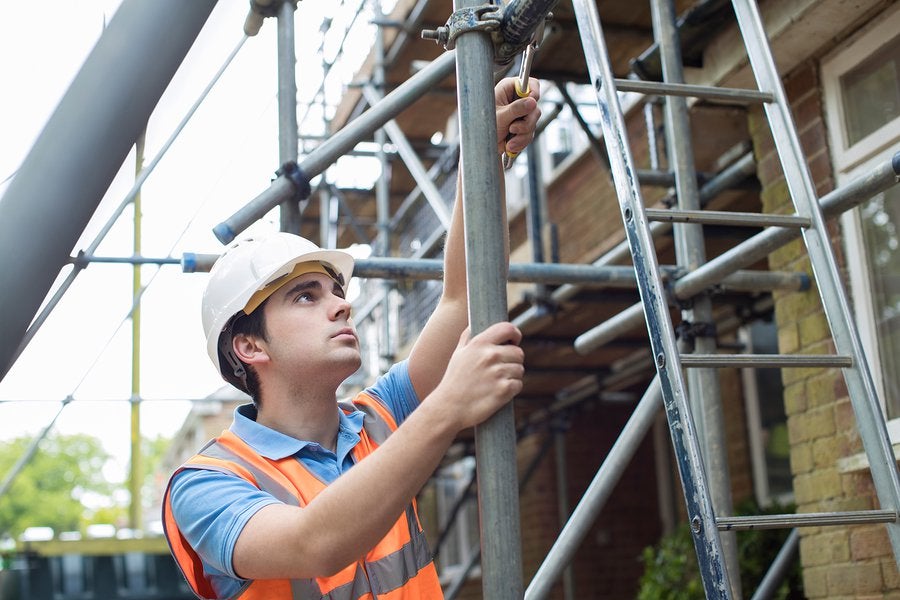 When you rent scaffolding for a project, safety is key. By paying attention to a few basic safety rules, you can get your project done without any injuries or delays. As with any piece of rental equipment, check the safety recommendations for the scaffolding you are using before you start using it. These answers to frequently asked questions about using a scaffold safely will help you avoid problems when you're working on your project.
What kind of foundation can I put the scaffolding on?
Some scaffolds are designed to use on uneven surfaces—for instance, with one side of the scaffold on the ground and the other side on a step. However, the ground itself should always be flat and free from debris that could make the scaffold unstable. Be sure to read the instructions for the kind of scaffolding you are using to determine which surfaces are safe.
Do scaffolds have to be tied down?
Scaffolding must be tied to a structure for security. Make sure whatever structure you tie the scaffolding to is sturdy and can support not only the scaffold but all of the weight of the people and loads you move across it. Freestanding scaffolding must also be stabilized so that it doesn't tip and can withstand wind gusts.
How do I increase the height of my scaffolding?
Before you arrange your equipment rental, calculate the height you will need your scaffolding to be. Many kinds of scaffolding offer adjustable height, so you can adapt to the needs of the site. However, if your scaffold is too short, do not try to add height by using a ladder or piling plans on the scaffold base. This dangerous practice puts both the person on the scaffold and anyone on the ground at risk.
A Tool Shed offers a wide range of used equipment and equipment rentals, from tools to scaffolds and forklifts. If you're not sure which tools you need to rent for your job, let our team help you make the right selections. Make a reservation for equipment rentals in San Jose today by calling (800) 286-6574.