Planning a Tent Wedding? Don't Forget to Rent a Generator!
Getting engaged can make it feel like everything is falling into place, but your big day will require some extensive planning. Whether you host your reception in a church, at a wedding venue, or in a tent in your own backyard, planning ahead is key. Find out what kind of rental equipment you'll need for your tent wedding by reading ahead.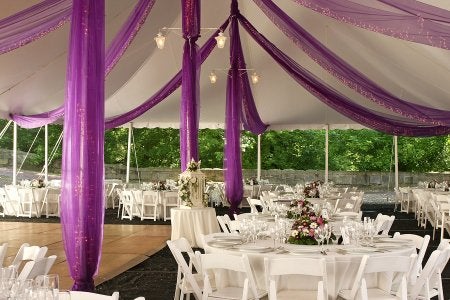 When the couple has been declared married and the festivities are in full swing, the only thing the guests are thinking about is dancing the night away. If your wedding is taking place in a tent, you need a generator to make sure the night doesn't get cut short. A generator keeps your power on so the night can keep on rolling. The dance floor needs power for the strobe lights and DJ to operate, but what if you don't have one? Instead of outright purchasing a generator for one event, talk to your equipment rental company.
High quality generators give your tent wedding the power it needs to keep the party going, so call A Tool Shed at 1 (800) 286-6574 for help finding one. Check out our website to see what kind of San Jose tool rental options we offer.