Enhance Your Home with These Easy Weekend Projects
If you consider yourself a handyman, then you probably have a few project ideas in mind that can improve your home. As long as you're equipped with the tools you need, you can take on easy projects over the weekend and completely transform your living space in no time. Continue reading for some easy weekend projects that can enhance your home.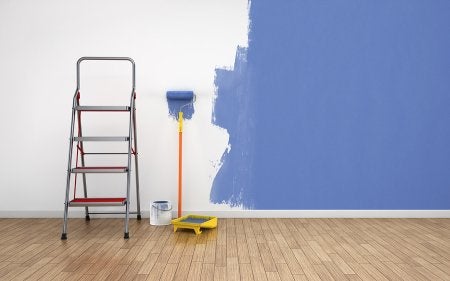 Painting Your Living Room
Not every home renovation project needs to turn into a complete design overhaul, and there are a lot of smaller tasks that you can get done in a weekend. If you're looking to change the atmosphere in your living room, kitchen, or bedroom, consider laying down a new coat of paint on the walls. Painting is both cheap and easy, and all you need for the job are regular tools that you can find at an equipment rental store.
Cleaning Your Fence
Your fence might have worked wonders for your curb appeal when it was first put up, but an old and dirty fence will end up making people turn their heads the other way. Clean your fence on a regular basis so it retains its good looks. You need little more than a pressure washer and a mild detergent to do this, and it can make a huge difference for your curb appeal and the way you look at your own home.
Taking Care of Your Landscaping
Overgrown landscaping tends to get in the way of your home design. You want people to focus on the design you created, not the overgrown grass in front of it, so consider renting a lawnmower and a weed wacker to keep your landscaping in check.
Are you planning on revamping your home on the weekends? Call A Tool Shed at 1 (800) 286-6574 to pick up used tools for sale in San Jose. Our tool rental company offers both new and used equipment, and we have a plethora of options to choose from. Learn about the range of tools we offer by looking through our website.