Spotlight on Our Hardwood Flooring Nailer and Stapler Rentals
Are you getting ready to overhaul the flooring in your house? You'll need the right tools to get the job done. If you need any help finding the right tools for the job, you can always trust the experts at A Tool Shed. We offer a multitude of tools and equipment that can help you with any project. Read on as we put the spotlight on our hardwood flooring nailer and stapler rentals.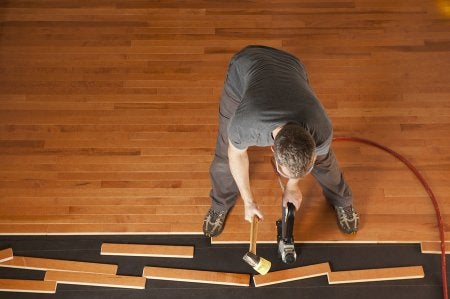 You can find just about any tool rental that you need at A Tool Shed. If you're going to be working on your floor, you might need a floor tightening jack or a hardwood and laminated floor stapler. We have two different gauges of hardwood floor nailers, as well as a hardwood flooring nailer kit. Being prepared with the right tools makes a flooring job that much easier, so talk to your equipment rental company and figure out what you need.
A Tool Shed can offer you a variety of tools for rent in San Jose. You can count on us for all your demolition and construction equipment needs, including drills, forklifts, and tractors. Call us at 1 (800) 286-6574 or visit our website to learn more.