Painting a Room? Don't Forget to Pick Up These Essentials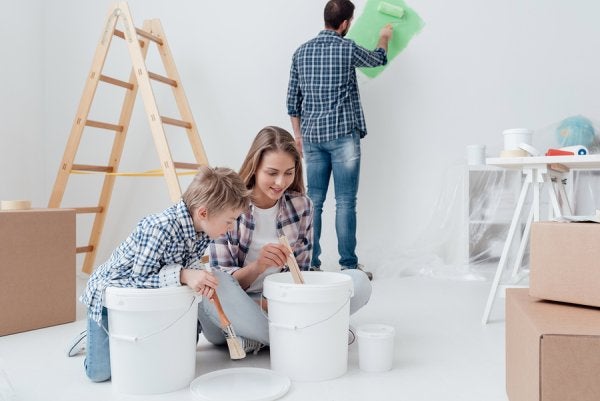 Painting a room is a simple and affordable way to change up your interior design without doing too much of an overhaul. Tools like ladders, pressure washers, and paint sprayers can make the job a lot easier, and you can get them from your equipment rental store . If you're painting a room, don't forget to pick up these essentials.
Ladder
Depending on the size of the room you're painting, you might need extra rental equipment to get to all the areas you need to reach. Especially if you're on the shorter side, consider renting a ladder. Even if all you need is a small stepladder to give you a couple of extra feet in reach, you can get your painting job done much more safely and won't have to step on your furniture to get to the upper corners of the room.
Pressure Washer
You need a clean surface to paint, so you'll have to get rid of any built-up dirt and grime on the wall before you can lay a fresh coat of paint on it. If you're working on an outdoor living space, a pressure washer might be just the tool you need. You won't want to use a pressure washer indoors due to the potential for water damage and accidents, but this tool can come in handy if you're working in an outdoor space.
Paint Sprayer
Some people prefer hand painting, but others recognize the benefits of a paint sprayer. A paint sprayer is a tool that helps you lay down an even coat of paint quickly and effectively. Look at the different kinds of paint sprayers before you get started on your painting project.
Are you getting ready to paint a room in your home? Call A Tool Shed at 1 (800) 286-6574 to make sure you have all the San Jose tool rentals you need for the task. Our business works with both new and used equipment, and it's our pleasure to help you find what you're looking for. Peruse our website for more information.