If you're like many people, then you may enjoy bringing home new tools to add to your collection. However, purchasing equipment for every home improvement task isn't always practical or cost-effective. Before you head to the store to stock up on supplies for your upcoming project, read this list to learn the top tools to rent and not buy.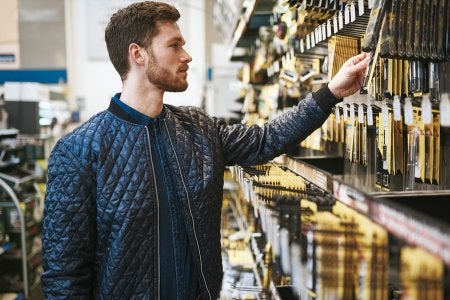 Tile Saw
If you're planning a new flooring project for this season, then you may be wondering whether it makes sense to invest in a tile saw. If you have plans to take on several more tile flooring projects, or if you expect to work on the task here and there when you have time, then buying may be smart. However, for most people, renting is the better option, especially if you don't want a large piece of equipment taking up space in your garage.
Drain Auger
Because handheld drain snakes can be rather affordable, homeowners sometimes consider buying one when they need to deal with a plumbing clog. However, many people make the mistake of purchasing a unit that has too short a cable, for example choosing a 30-foot one when they need 40 feet to reach the blockage. For this reason, it's often the better choice to rent a drain auger, as well as take advantage of the chance to upgrade from a manual unit to a mechanical one.
Diamond Blades
You can find diamond saw blades in a huge range of prices, from the economical to the expensive. The reason for this is usually discrepancies in quality, so you may be sorely disappointed if you invest in an option that isn't worth its cost. To better spend your time and money, consider picking up some high-quality diamond saw blades from an equipment rental center, instead.
At A Tool Shed Rentals, we offer a huge selection of tools and equipment for rent in San Jose. Give us a call at (800) 286-6574 for information about our inventory .