Get Ready for Your Upcoming Outdoor Event with Our Barbecue Rentals
Outdoor events might be the best part about the warm weather, and they tend to include some of the same elements. If you don't have a barbecue, you should talk to the professionals at A Tool Shed about rental equipment. Get ready for your upcoming outdoor event and read on to learn about our barbecue rentals.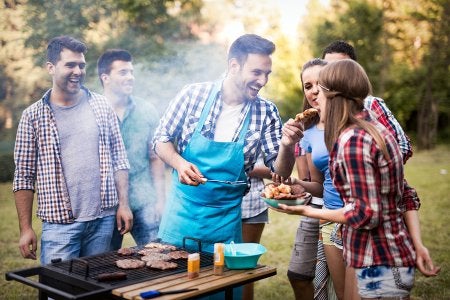 We pride ourselves on our array of tools that we have to offer at A Tool Shed, so chances are we'll have what you need for your outdoor event. A barbecue is a must have, and even the smell of one in action is enough to make the mouth water. We can provide you with towable charcoal and propane grills for extra convenience, as well as serving tables. We also offer medium barbecues and rotisseries, so think about what you need and talk to our professionals.
If you need a barbecue , lawn mower, or any other tools for rent in San Jose, you can always contact A Tool Shed Rentals or check out our website. Equipment rental is our specialty, and we have a wealth of tools to choose from. Give us a call at 1-800-286-6574 if you have any questions for us.