Tips for Choosing New Kitchen Countertops
Is it time for your kitchen to receive a much needed makeover? One of the easiest and most effective ways to breathe new life into this important space is to install new kitchen countertops. You can count on A Tool Shed to provide you with all of the tools and equipment you need to complete the job. Here are our tips for choosing new kitchen countertops.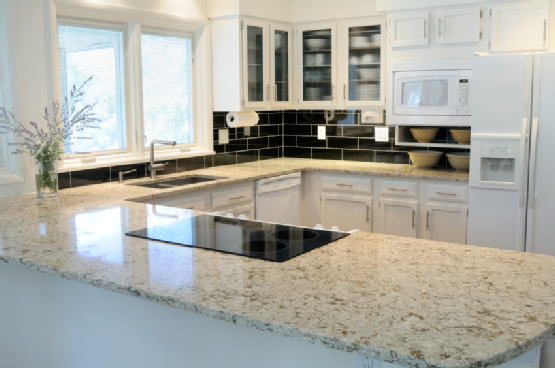 Carefully Research Your Options
When it comes to selecting the right materials for your kitchen countertops, it's important to make a well-informed decision. Be sure to research your options, which will likely include natural stone such as marble or granite, engineered stone, laminate, metal, or wood. Each material offers its own aesthetic and practical advantages and will require different installation approaches as well as different tools from an equipment rental company.
Consider Your Family's Lifestyle
Another important consideration to make when choosing new kitchen countertops is your family's lifestyle. If you and your loved ones cook frequently, then be sure to select a material that will withstand heat, scratches, and moisture well. The best performers tend to be natural stone and engineered stone, while laminate is one of the more delicate options.
Add Drama with Decorative Edges
No matter what material you choose, you can give your countertops an extra boost of style with decorative edges. Laminate Formica and concrete countertops are easy to manipulate using the right saws and chisels from your San Jose tool rental company, which will also be able to provide you with the protective gear you will need to wear when preparing the materials.
Once you've selected the perfect materials to use to create your countertops, be sure to visit A Tool Shed Equipment Rentals in San Jose to acquire the right tools for the project. We carry a wide range of equipment and tools that can make any home improvement project a much easier task to carry out. Call us at (831) 359-4769 to find out what's waiting for you at each of our Northern California equipment rental locations.