Simplifying Summer Lawn Care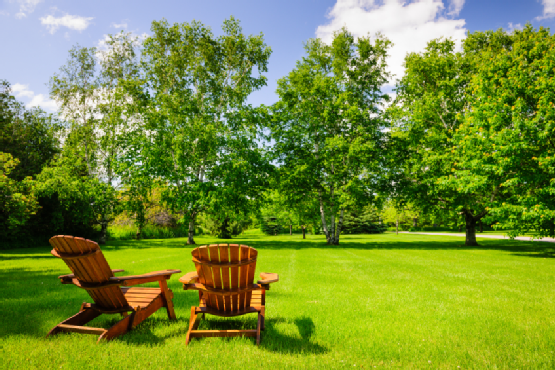 If you want your lawn to look green and healthy this summer, it's important to know what to do and what to avoid. Too much water or too little shade can mean the difference between a wilting lawn and one that thrives. Read to learn more about summer lawn care and how tool rental can help you achieve a beautiful summer lawn.
Pre-Season
In late spring, before your grass starts growing, go to an equipment rental shop and get the tools you need to aerate and fertilize the lawn . Sharpen the lawn mower blade thoroughly so that the grass is cut rather than shredded. When mowing in the warm weather, cut one-third or less of the glass blade to keep the lawn healthy. The lawn should receive one inch of water per week, including both irrigation and rain, ideally in the morning.
Mid-Season
It can be hard to keep a lawn green during the hot, dry summers in San Jose. If you have cool-season grass, it will probably turn brown in midsummer and won't come back until the weather the rain comes and the weather cools off. Try to keep the grass a bit longer in the warmer months, as it creates extra shade that protects the roots, reduces water loss, and inhibits weed growth. As summer comes to an end, be aggressive about attacking lawn weeds.
Troubleshooting
If you see weeds this summer, do not apply an herbicide to large areas of the lawn, as your lawn will already be parched from the heat. Instead, spot treat using a gentle soap herbicide. Many types of weeds, including clover, chickweed, and dandelions, should be removed by hand using the right tools.
A Tool Shed Equipment Rentals has a massive selection of tools that will help you get on top of summer lawn care. Visit our website to check out the rental tools and equipment we offer, as well as the new and used equipment we sell at one of our six locations in Northern California. For more information about our lawn and garden rental tools, call us at (831) 359-4769.