Surprising Things You Can Do with an Air Compressor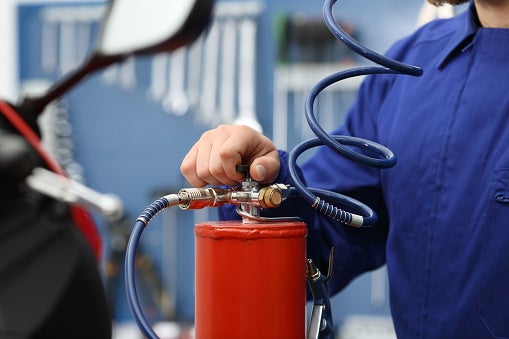 Air compressors are usually used for just a few purposes, such as pumping air into tires and powering tools that rely on pressurized air. However, you may be surprised at just how many things you can do with an air compressor, when you start thinking outside the box. If an air compressor isn't on your tool rental reservation list now, these surprising ideas for using this common piece of equipment may change your mind.  
Clean Up Yard Waste 
After you use a weed whacker, mow the lawn, or do some landscaping, you're likely to have piles of weeds and clippings that need to be cleaned up. Instead of trying to rake up your yard waste or otherwise manually get it out of your landscaping, give the area a few quick blasts with the air compressor. Simply keep the pressure set to 30 psi or less, and you can clean up your yard in an instant. This trick will work in other spaces as well, such as inside a garage that needs to be blown out.  
Get Your Charcoal Grill Going 
Charcoal grills give foods a distinct flavor, but they can be frustrating because of the amount of time it can take to get the coals hot and the fire going. An air compressor can change that. Turn the air pressure down and point the pressurized air at the base of your starter flame to get ready to grill in minutes.  
Try Some Holiday Decorating 
Nothing says the holidays like snow, but that kind of winter weather is not the norm for everyone. You can get into the spirit for a holiday party or a neighborhood home decorating contest by using an air compressor to create a winter wonderland with artificial snow.  
A Tool Shed offers a variety of air compressors among our tool rentals in San Jose. Contact us today to make a reservation or for advice on picking the right size compressor for your job by dialing (800) 286-6574.