Here's How to Get Started with A Tool Shed Rentals
Homeowners who enjoy DIY projects and professional handymen often encounter tasks that require expensive power tools and heavy equipment, and purchasing these items for one-time or occasional use isn't fiscally prudent. That's why A Tool Shed Rentals offers generous deals on renting tools, tractors, and forklifts. To get started today, all you'll need is a valid driver's license or ID card. If you're renting a vehicle, you'll need proof of valid insurance as well as a driver's license.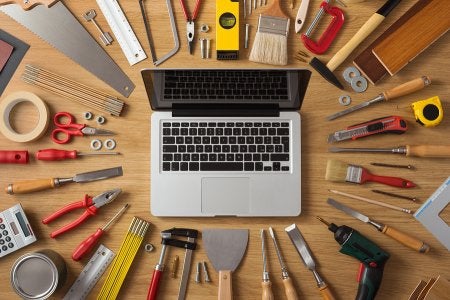 The deposit amount you'll prepay depends on the equipment rental you choose. A Tool Shed Rentals offers competitive hourly, daily, weekly, and monthly rates for your convenience. We even offer delivery and pickup services. Although it's not mandatory, we recommend paying for an equipment protection plan on your rental, which covers losses due to accidental damage.
Call A Tool Shed Rentals at 1 (800) 286-6574 if you have any questions about our policies for equipment rentals in San Jose. Our friendly and knowledgeable employees are always happy to assist DIYers and contractors.