What Tools Do You Need to Install Hardwood Flooring?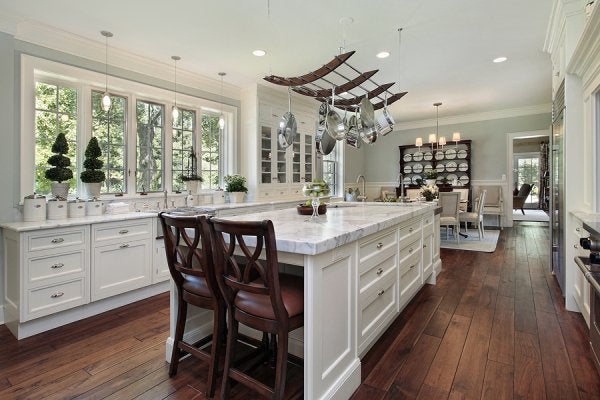 If you have been dreaming of having luxurious hardwood floors throughout your indoor spaces, now may be the time to plan an installation. With rental equipment and a few special tools, you will be able to install new hardwood flooring on your own. Before you start the installation process, you will want to gather all of the tools that will be required for the job . Here is an overview of some of the tools that you will need to install hardwood flooring.
Power Saw
Power saws are important tools that can be used throughout the hardwood flooring installation process. With a compound miter saw or jig saw, you will be able to cut your hardwood floor planks into the appropriate size and shape for your room. Other cuts, such as door jamb cuts, must be performed by a specialty tool that is known as a jamb saw.
Pneumatic Nailer
Today's hardwood floor installation professionals rely on pneumatic tools for securing nails into floorboards. When you are gearing up for your hardwood flooring project, you may want to consider renting a pneumatic nail gun. Using the power of air compression, your pneumatic nailer can save you time and effort during your procedure.
Leveling Tools
Hardwood flooring installations require exacting precision. In order to make sure that your subfloor and final flooring installation are level, you will want to rent specialized leveling tools from your equipment rental center. Your leveling tool will provide you with a precise reading of any slant or dip that is located in your floor.
To get started on your hardwood flooring installation, get in touch with A Tool Shed to reserve the necessary equipment. Our San Jose equipment rental center offers a complete range of rental tools that you can use for your hardwood floors. If you have questions about the types of tool rentals that you will need for your project, give us a call at (800) 286-6574.