Spring Maintenance Projects for Your Home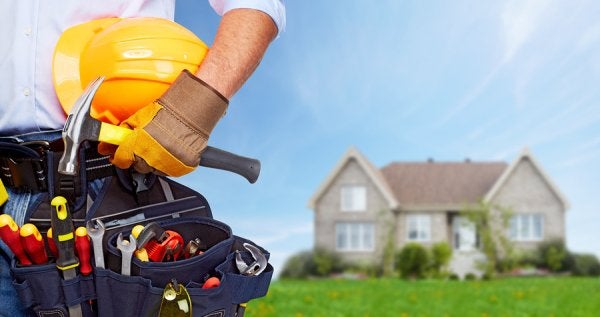 Spring is just around the corner, and as you come out of hibernation, you should make a checklist of home repairs you don't want to leave until summer and the rental equipment you'll need to get them done. Grab your tools, check the attic, and inspect your walls, because it's time to do some spring cleaning and maintenance around the house. Here are a few projects to get you started.
Examine Wood Trim
Spring rains can wear out and damage any wood pieces on the outside of your home, especially if they are already old and weathered. In order to avoid issues throughout the rest of the year, use a screwdriver to carefully probe exposed wood and ensure that it is still in good condition. If you find wood that is soft and splinters easily, make repairs now to avoid additional issues.
Check Your Roof
One of the most important components of your home is the part that covers it! Your roof stops the elements from entering and destroying your home and possessions. If your roof leaks , you could be facing high repair costs and an unneeded, stressful situation. Use a ladder to carefully climb on the roof, and check for broken shingles, debris buildup, and any weak spots. You should also check your home's attic. Critters might have used your attic to stay warm in the winter, or you could have moisture in the attic. If your attic feels drafty, consider renting an insulation blower to add insulation to this area of your home. This will help keep your home cool in the summer and warm in the winter, and improve your home's energy efficiency.
Inspect Your Foundation
Just as important as your roof is your foundation. Your house won't be livable without a solid foundation. Check for cracks and leaks throughout your concrete foundation, as well as in the surrounding property. Catch problems now so you can avoid having to use a jackhammer to address foundation issues.
A Tool Shed Equipment Rentals is here with all of your equipment rental and tool rental needs. From tractor rentals to propane sales in San Jose , we have exactly what you need to make sure your home is ready for spring. Call us at 1(800) 286-6574 to learn more about how we can help you.