How to Refinish Hardwood Floors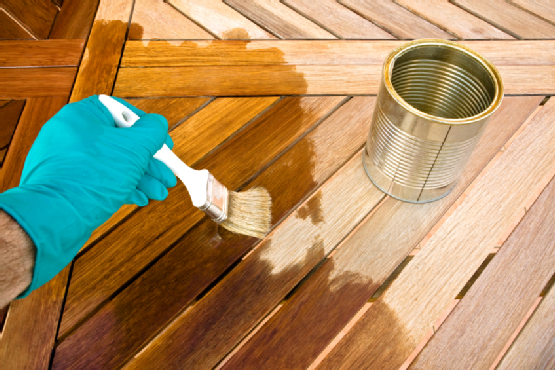 Refinishing your hardwood floors may seem like an overwhelming task, but with the right equipment and the right knowledge, the task becomes much easier—even for the inexperienced do-it-yourselfer. Keep reading for an overview on how to refinish hardwood floors, and where you can get the tools and equipment you need to complete the job like a professional.
Preparation
Before you begin you must determine which tools you will need for the job. Discuss the pros and cons of different sanders with your local equipment retailer. While at the equipment retailer, purchase a substantial amount of sandpaper. After completely clearing off the hardwood floor, be sure to seal off any doorways and vents inside the room to prevent dust and wood particles from getting all over your home.  
Sanding
Once your floor has been prepared for refinishing, the first step is to begin sanding. You should start sanding with coarser grains, using 20- to 40-grade sandpaper. As you cover the entire surface of the floor, gradually switch to finer grains until you finish the last coat of sanding with 100- to 120-grade sandpaper. If you are new to using a sander, it is important to remember to always keep the sander moving; if you hesitate for too long in one spot, you may end up with an uneven finish.
Staining and Polyurethane
Limit yourself to one coat of stain so that the floor comes out looking even and dries within a reasonable amount of time. Be sure to wear rubber gloves when you apply your coat of stain. Contrary to staining, you can add a few layers of polyurethane. Be sure to use applicators that are as clean as possible so your floors will not be left with bubbles due to dust or loose hairs. Depending on what type of polyurethane you use, you may have to wait up to a week to replace your furniture.
Want to make sure you get the right tools to refinish your hardwood floors? Call A Tool Shed Equipment Rentals of San Jose at (831) 359-4769. We are happy to serve Northern California with six convenient locations throughout the Bay Area. Our business sells and rents the equipment and tools to help you finish the job like a pro. For more information about our rentals, feel free to visit our website today.