A Homeowner's Guide to the Essentials of Winter Roof Maintenance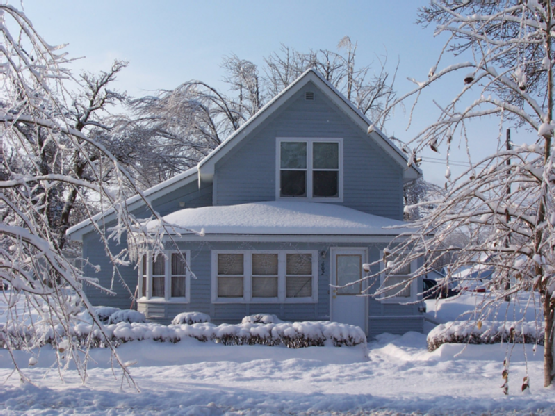 As a homeowner, it is your responsibility to make sure your roof stays in good working condition. Even if you don't have the proper tools to complete all of the necessary roof-related tasks on your own, it is still important to know what it takes to maintain your roof. Maintenance should be performed both inside and outside, and while it is okay to make smaller repairs yourself using rented equipment, you should always call a professional for permanent projects.
Inside Maintenance
Throughout the winter, you should be regularly checking your vents and making sure that air can easily flow through them. If your vents remain clogged, the heat and moisture that should be flowing through them will instead build up and damage your roof and attic. To prevent icicles from forming, you may have extra vents installed and add insulation to your attic. If you notice any discolored paint or moisture spots on your ceiling, your roof may be leaking .
Outside Maintenance
There are several things you can do to take proper care of your roof from the outside. You should regularly inspect your roof and gutters for leaves, debris, and other vegetation. Spray both the roof and gutters with a hose, being sure to address any gutter clogs. If your flashing is punctured or bent in any area, use roofing cement to firmly attach it to the siding. You can also use roofing cement to securely attach shingles to your roof.
Personal Repairs
There are some smaller repairs that you can make on your own, but a professional should be contacted for a permanent fix. If there's a damaged shingle on your roof, you can prevent moisture from seeping through by placing a piece of metal flashing under the shingle. When addressing leaks in your attic, hang a string below the leak and position a bucket under it so you can catch the water.
Do you want to know more about the essentials of winter roof maintenance? Call A Tool Shed at (831) 359-4769 or visit one of our six convenient locations. We provide northern California homeowners and contractors with all the tools they need to do the job right. Visit our website or stop by to learn more.