3 Tips to Safeguard your Home this Winter Season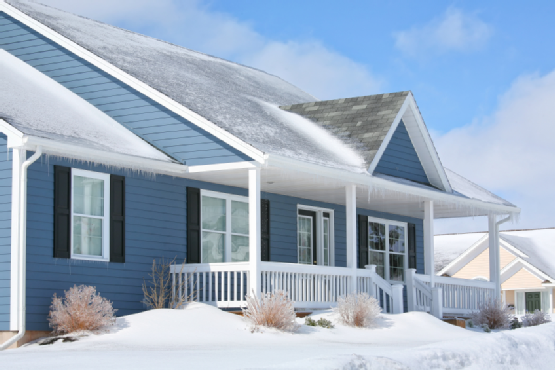 During the winter, roofs can leak, heaters can break, and numerous other problems can occur around the house. To avoid these issues, it's essential to know how to properly winterize your home. For some helpful home winterization tips, read through the brief guide below or contact your nearby equipment rental company in San Jose:
Change Furnace Filter
Your furnace has the important job of providing warmth to your home when the weather is cold. To stay comfortable, you have to make sure that you keep your furnace running properly by changing out the filter often. All you have to do is locate the filter compartment in your HVAC system, take the old filter out, and put the new one in. For the best results, it's recommended that you replace the filter at least once a month during the winter.
Protect Outside Pipes
In colder weather, pipes and faucets located on the outside of the house can freeze and burst, causing property damage. Though this issue is rare in the San Jose area, you can bring the risk down to zero by insulating your exterior pipes . To do this, simply clean off any grime from pipes and wrap them with fiberglass insulation or a thick towel. If the temperature is expected to drop significantly, turn on outside faucets slightly to prevent freezing.
Insulate the Attic
Attics are often poorly insulated, allowing cold air to come into the house and heated air to escape during the winter months. To prevent this from happening in your home, install more insulation in the attic. Ask a home insulation expert to evaluate your existing insulation and help you install more.  
Whether you are installing insulation or wrapping your house's pipes, A Tool Shed of San Jose has all the equipment you need. To browse our large inventory of rental tools, stop by one of our six locations or visit our website. If you are looking for a specific tool and want to know if we have it in stock, call us today at (831) 359-4769.