How to Prepare Your Home's Gutters for the Fall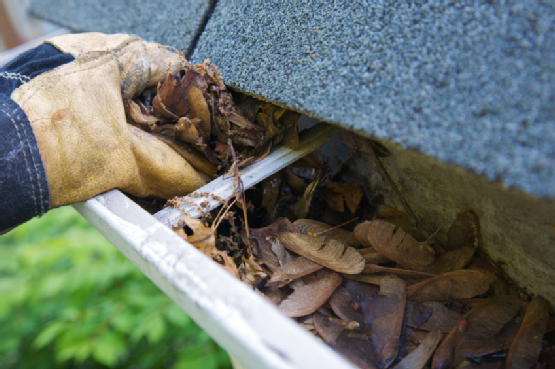 Gutters are an underappreciated part of the average home's roofing system. All year long, they quietly collect the water that falls on the roof and divert it away from the home. This prevents the rain from dripping down from the eaves and damaging the home siding or basement. Since fall is a time of increased rain, it's important that you get your gutters in order before the weather gets too wet.
Get the Right Equipment
If improperly prepared, you might get hurt while clearing your gutters. Before you start, you must make sure you have all the proper equipment. You'll need a ladder, a bucket, a small rake, gloves, and a hose. If you don't have these key pieces of equipment, you should consider renting them from an equipment rental place.
Clear Away Debris
Once you assemble the proper equipment, place the ladder on a flat surface adjacent to the gutter. Climb the ladder with your rake and bucket in hand, then begin collecting the debris in the gutter and placing it in the bucket. Be careful not to reach too far down the gutter when cleaning it; instead, climb down the ladder and move it into the proper position. If you'd rather not use a bucket while on the ladder, simply toss the gutter debris on the ground and collect it later.  
Test with a Hose
After clearing the dirt and debris from all the gutters, test each section with water from your hose. If the water flows along the gutter and down the downspout, it's ready for fall. If the water pools in a particular section and overflows, you need to adjust the pitch. You should also keep an eye out for leaks or sections of gutter that are becoming unfastened.
For all the rental tools you need to clean your gutters this fall, come by A Tool Shed. We have locations in six cities throughout Northern California, including San Jose, Watsonville, and Campbell. Call (831) 359-4769 or visit our website to learn all about our equipment rental services.