What You'll Need to Install a New Floor In Your Home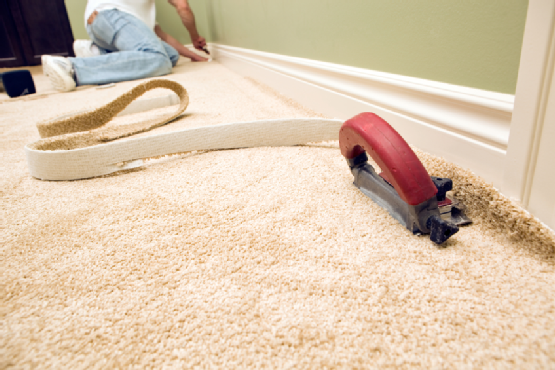 Installing a new floor in your home yourself saves a lot of money, but it will take up a lot of your time if you don't have the right flooring tools . What's more is that a floor installed without the proper equipment will look shoddy and unprofessional. So, what do you need to install your new floor? That depends on the type of floor you're installing. Consider these lists of some basic tools needed to install carpet, tile, laminate, and hardwood floors.
Carpet Floors
DIY carpet floor installations call for several tools to get the job done right. Carpet trimmers help you get your carpet nice and flush against the walls after the carpet is laid. Corner carpet cutters do the same for awkward corners. A carpet seaming iron is used to smooth out the surface of your carpet, especially where ridges have formed.
Ceramic Tile, Laminate, and Brick Floors
Professional cutting tools are necessary for laying tile, laminate, and brick floors properly. They allow you to cut through materials easily and precisely in order to better fit them against the corners, doorways, countertop bases, and other nuances of the room. Precision cuts are especially helpful because they help you to get the most out of expensive flooring materials, like ceramic tile. A ceramic tile cutter , like many of its counterparts, is hand-powered.
Hardwood Floors
Hardwood floors remain one of the most popular flooring materials in homes today, but installation requires the right tools to maximize its lifespan. When securing hardwood planks to the floor, a floor tightening jack is needed to hold the planks tight against one another until the nails can be driven in to take over. The nailing process is important, too, and you'll have to choose between a nailer kit designed for hand-powered or air-powered operation. For exotic thin hardwood, bamboo, and engineered composite flooring, use a pneumatic floor stapler with 20-gauge staples. These work best for flooring materials that range ¼ to ½ an inch in thickness.
A Tool Shed Equipment Rentals has everything you need to install your new floor without breaking your budget. Don't buy expensive flooring tools you'll only use once. Rent flooring tools and equipment from us, instead. We have all the flooring tools mentioned above and six convenient locations, around San Jose, to serve you. Give us a call today at (831) 359-4769.