Essential Equipment Rentals for a Large Summer BBQ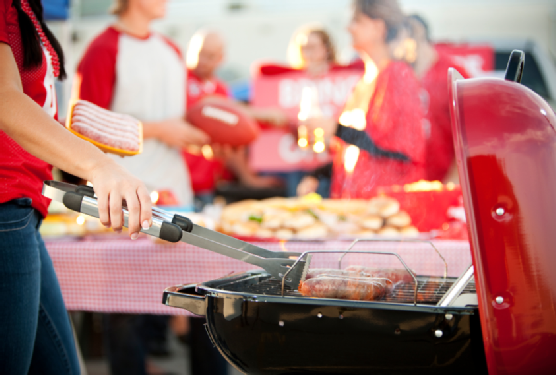 Nothing says summer like fun in the sun, cold beer, and barbeques. If you're expecting a large crowd at your barbeque blowout, make sure your barbeque grill is big enough to handle everyone's summer appetite. A small or medium sized barbeque simply won't due for large crowds because you can't cook enough food at once. Rent a big barbeque grill that is designed to feed large crowds to keep everyone full and happy at your party.
Towable Charcoal Barbeque with Rotisserie
Impress your guests when you roll in with this 33 ½" wide and 70" long charcoal barbeque in tow. It's less than $100 to rent for the day and has enough surface room to fit massive amounts of meat all at once. Don't forget that you can set your barbequing skills apart, as well, by using the rotisserie cooking feature. It's best to tow this monster because it weighs around 800 pounds. Luckily, you can also rent the right hitch, ball, and shank for towing if you need to.
Flatbed Barbeque Grill on Rollers
If a tow-in barbeque isn't practical for your event, check out the 2 x 5 foot barbeque grill. It's less than $50 bucks to rent for the day and allows for open cooking over high heat. This is perfect for cooking large orders of chicken wings, breasts, and legs. It features a bay at the bottom to place your favorite fuel, be it mesquite, charcoal, or other.
Wood-Finished Banquet Tables
Unless you want people standing up all evening and fighting over chairs and table space, rent some banquet tables and folding chairs. Banquet tables are less than $10 each to rent per day and each one can seat large parties. They have a wood finish on top with a table surface of 30" x 96". Folding chairs with a black finish fit perfectly around these tables, too, and can be rented for about a buck each.
A Tool Shed Equipment Rentals has all your big barbeque needs covered. We've got several large barbeque grills available for daily, weekly, and monthly rent, including those mentioned above. Unlike the competition, we don't add environmental fees or charge sales tax on rentals. Visit one of our six locations around Northern California and San Jose today, or give us a call at (831) 359-4769.